The insurtech will offer a fleet policy on a base subscription rate per month
Zego has partnered with car leasing business WeFlex to provide its 700-strong fleet with an insurance policy driven by real-time data.
The deal is the "first of its kind" according to the insurtech.
Zego's fleet policy works on a base subscription rate per month, with fleet owners paying mileage on top of this.
Data can be collected from telematics (or 'black') boxes, in real-time to provide further insight.
Sten Saar, chief executive of Zego, said the model offers more transparency during each stage of a claim process, which Zego will manage.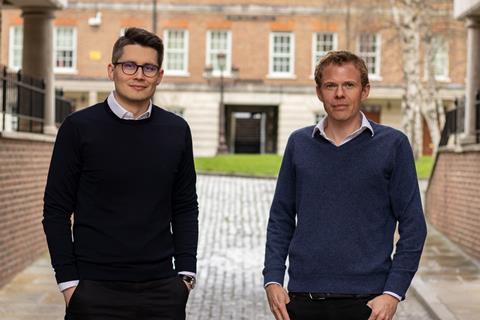 Zego's Sten Saar and WeFlex's Nicko Williamson
Saar added: "In the last few years, we've seen a flood of innovation across the transport and delivery sectors and so far, the insurance industry has failed to keep pace.
"This is particularly so when it comes to insuring fleets of cars, with traditional insurers often adopting a one-size-fits-all approach, which fails to take account of actual exposure to risk on a real-time basis.
"With our fleet policy, we're using technology to analyse billions of data points and provide a tailor-made product which allows fleet owners to see the big picture. We see this deal as a huge step in our move towards the B2B market."
Nicko Williamson, chief executive at WeFlex said: "We have chosen to partner with Zego as they are an innovative player in the insurance market, allowing WeFlex to have a much more data driven, flexible approach to insurance."
Subscribers read more
Zego's plan to take fractional insurance global