'Strategy remains on track,' says Novae chief executive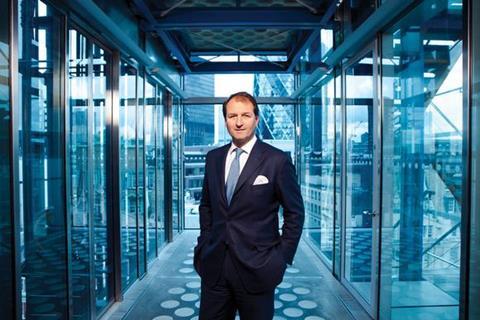 Lloyd's insurer Novae returned to profit in the first half of 2012, aided by a strong underwriting performance and less catastrophes.
Profit before tax was £19.6m (H1 2011: £30.1m loss) as gross written premiums jumped £7.7m to £395.6m (H1 2011: £387.9m).
The insurer posted a big improvement in its combined ratio to 93% (H1 2011: 111%) as its claims ratio improved to 59% (H1 2011: 79.5%). Overall underwriting contribution was £8.5m, compared to a loss of £40.3m during the six-month period last year.
Novae's first half performance was boosted by a much lower number of catastrophe events in the first half of 2012, compared to the first half of 2011.
In June 2012 a large number of Novae's Zurich-based reinsurance underwriters resigned "to move elsewhere in 2013".
Novae said it will not "materially affect" its 2012 premium income which was already largely written.
Novae chief executive Matthew Fosh said: "Following the record catastrophe events of last year, Novae resumed steady net asset growth in the first half of 2012 through an improved underwriting performance and another strong investment return.
"The group's strategy, to move Novae towards a shorter tail, property business with a higher weighting to reinsurance, remains unchanged and on track, delivering the board's targeted return on equity in the first half."
Novae's internal and external costs for its Solvency II programme were £0.9 million in the first half of 2012 (H1 2011: £0.7m). The cost for the 2012 year as a whole is currently expected to be £1.9m, it added.
Novae H1 results in £m (compared with H1 2011)
Gross written premium: 395.6 (387.9)
Profit before tax: 19.6 (-30.1)
Net premium revenue: 263.2 (249.9)
Investment contribution: 13.4 m (11.4)
Ratios (%)
Claims ratio: 59 (79.5)
Expense ratio: 34.1 (31.6)
Combined ratio: 93 (111)