Some companies seeing July 1 reinsurance price hikes as UK expansion opportunity, says Willis Re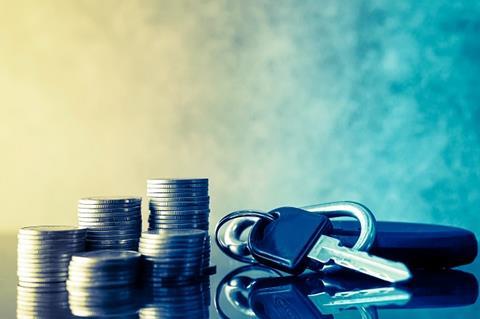 The cut in the Ogden discount rate to -0.75% has spurred 'significant' UK motor excess-of-loss reinsurance price hikes at the 1 July reinsurance renewals, according to Willis Re.
In its report on the renewals, the reinsurance broker also noted that many motor reinsurers were seeing the Ogden-fuelled rate rises as an opportunity to expand in UK motor, especially those with no prior-year losses.
Willis Re said in the report that the increases were driven by reinsurers' concerns about how much the Ogden cut would boost large bodily injury payouts as well as the uncertainty about what will happen to the discount rate.
It added that the UK motor liability excess-of-loss reinsurance market "continues to be in a fluid state following change in the Ogden discount rate in Q1 and a lack of clarity about the political impetus to resolve the current situation".
Willis Re did not give numbers, but the market is expecting UK motor reinsurance rates to double.
Ogden uncertainty
Then Lord Chancellor Liz Truss cut the Ogden rate to -0.75% from its previous level 2.5% in March this year, which is expected to cause a big jump in claims payouts. It has already cost UK insurers billions of pounds as they strengthened their reserves to cope with the change.
In response to an outcry from the insurance industry, which had expected a shallower cut to the Ogden rate, the government launched a consultation on the way the rate is set and is now mulling the responses.
Recent comments from new City Minister Stephen Barclay suggest that the government is likely to partially reverse Truss's controversial cut, but the eventual outcome is still unclear.
Willis Re said that the UK motor reinsurance price increases varied depending on the attachment point – in other words when the reinsurance starts to pay out ­– and portfolio characteristics.
It added that insurers could restrain the reinsurance rate rises through detailed explanation of how much they had put up their own rates in response to Ogden and by demonstrating what claims are actually now settling for following the Ogden rate cut.
Downward trend
While the UK motor rate increases are significant, they were not enough to change the general downward trend for rates in the global reinsurance market.
Willis Re global chief executive John Cavanagh said: "More localised issues such as the Ogden tables in the UK, poor results in some specific lines of business and uncertainty over Brexit, are unlikely to generate sufficient impact on a global basis to arrest the current global softening trend."