Chief executive Blanc says goal is for organic growth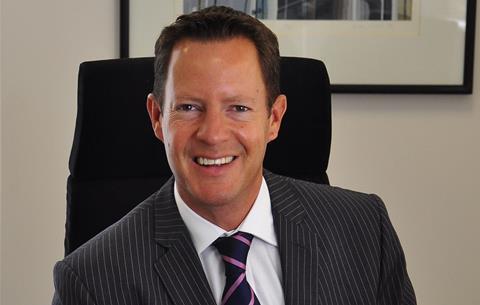 Oval chief executive Peter Blanc wants a war chest of at least £5m for acquisitions as part of the company's refinancing deal next year.
Blanc, who took over from Phillip Hodson in March, told Insurance Times that the refinancing deal due in August 2013 would be used to reduce the interest rates on its debt.
"I want to put in place a war chest of a minimum of £5m so that we have actually got funds for further small acquisitions," he said.
"I want them to be at the bolt-on end of the market, rather than at the transformational one."
Blanc said that while acquisitions were not key to his strategy, he did not want to miss out on any opportunities to grow the business.
"I will only make an acquisition if it makes sense for us," he said.
Blanc added that Oval would be debt-free in two years if it continued its current strategy of organic growth and paying down debt.
He told Insurance Times in June that rival consolidators would be under pressure to make acquisitions if they were not achieving organic growth in the current tough market conditions.
Oval reduced its ratio of net debt to earnings before interest, tax, depreciation and amortisation (EBITDA) to two from almost three after paying down £6.1m of debt, according to the company's 2012 results.
But, over the same period, the consolidator's interest bill climbed to £6.9m from £6.2m, while its interest coverage ratio, as calculated by Insurance Times, dropped to 2.2 from 2.3.
"I think we are now down at the very acceptable end of things," said Blanc.
"Below two times EBITDA for net debt is a position that I am completely comfortable with."
EBITDA increased to £15m for the year ended 31 May 2012 (2011: £14.4m). Excluding exceptional costs, the figure was £17.7m (2011: £15.3m).
However, the net loss on a statutory basis rose to £3.2m, in 2012 (2011: £3m) because of exceptional items, including redundancy costs.
Despite the £6.1m cut in overall debt, net debt was almost static at £34.3m as cash balances fell.
Oval's pension liabilities leapt up to £4m in 2012 (2011: £633,000) because of increased final salary pension scheme valuations.
Gross sales increased by £5.5m to £108.1m for the year to May 2012 (2011: £102.6m).
Blanc said: "All the signs are there: we have a really good team in place, we have good new business rates and retention rates are holding up, so I'm pretty confident."
We say …
Oval has reduced its debt while increasing its EBITDA as it undergoes a major restructure. But can this momentum be maintained through a prolonged economic downturn and increased regulation for brokers?
The consolidator faces a tough choice over whether to continue to pay down debt and grow the business organically, or rejoin the acquisition trail as rivals such as Towergate increase their merger and acquisition activity.