Number of insurers who think industry will fail to meet deadline has risen by 50%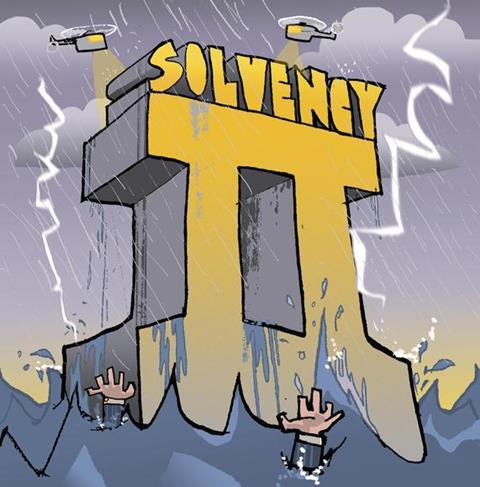 The number of insurers who fear that the industry will fail to meet the deadline for Solvency II compliance has soared by 50% over the last year.
According to a report commissioned by Deloitte and conducted by the Economist Intelligence Unit, over two-thirds (37%) of the 60 UK-based insurers surveyed believe the sector will miss the cut-off point of January 2014 – up from 24% last year.
The rise has been fuelled by ongoing uncertainty over the detailed requirements for Solvency II. These are unlikely to be clarified until nearer the go-live date, giving insurers and regulators little time to prepare.
Seventy-three per cent of respondents said that implementation setbacks had hit budgets, while 42% said Solvency II delays had increased programme costs by more than 5%
Deloitte lead Solvency II partner Rick Lester said: "There has been a 50% increase from last year in the number of respondents who have expressed concern with the industry's ability to meet the compliance deadline - and that is despite a delay in the implementation date for insurers until 1 January 2014.
"Delaying the implementation of the final rules has come at a price for insurers, and one-in-three respondents are concerned about the additional costs of delays.
"The smallest insurers have suffered the biggest dents in their original budgets, while non-life insurers have incurred bigger hits."
The date for compliance has been set for 1 January 2014, but Lloyd's of London is aiming to have adopted the new regulatory framework by the start of next year.
Hiscox chief financial officer Stuart Bridges said: "Our Lloyd's Syndicates have benefited from the good work Lloyd's has put into Solvency II, so are ahead of the game here."
KPMG director of insurance risk Rob Curtis said that there was still work to be done on reporting and disclosure, data and systems analysis, and assurance.