Intermediary and partnerships director to oversee all channels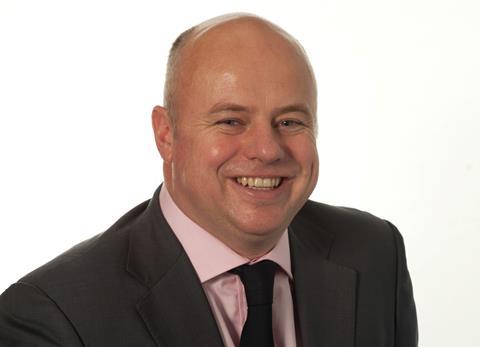 Aviva has named Phil Bayles chief sales and marketing officer as it sets its sights firmly on growth after improving its UK GI profitability.
Bayles was previously intermediary and partnerships director where he focused on commercial lines.
In his new role he will look to centralise Aviva's customer acquisition and marketing strategies across Aviva's personal lines, commercial lines and corporate business and use deploy examples of best practice between them.
The cross-business sales and marketing function was put in place by UK GI chief executive Maurice Tulloch.
Bayles told Insurance Times: "Maurice was keen to make sure we were more coordinated across the front of the business in terms of how we bring customers in and how we treat them.
"It's unusual that we didn't have as sales and marketing function before. All the sales and marketing teams were buried in vertical business units."
Bayles gave the example of Aviva's digital marketing team, which had focused exclusively on the insurer's direct proposition, which makes up 20% of its business.
"If we can bring that capability into the broker channel and partnerships then all of a sudden we're deploying it across 100% of the business," he said.
"We could also partner with brokers to deliver things we couldn't do on our own, such as some partnerships."
Joining Bayles with a broader remit are David Skinn as head of partnerships and new business and Karen Jackman as head of distribution strategy and propositions.
Skinn was previously head of specialist personal lines while Jackman was head of broker distribution.
Heather Smith, Aviva's UK GI marketing director, will now oversee sales and marketing across all channels. She previously reported into Aviva's direct business.
Bayles will also be supported by broker distribution director Fraser Edmond.
Commercial lines Gareth Hemming, who previously reported to Bayles, will now report to commercial lines managing director Ian Foy.
He stressed that his new role will not take him away from spending time with brokers.
Growth
Bayles' appointment signals Aviva's intention to focus on growth after a painful 2013 of shutting branches and making job cuts.
Aviva reported its strongest UK GI combined operating ratio for eight years last week.
"We've spent a long time to get the business in a really good shape. We went through all the miserable shutting of branches, headcount cuts and senior changes.
"But in the last six to nine months, we've started to see all the fruits," Bayles said.
Aviva's UK book shrunk in the third quarter overall, but had begun to grow again in September, its results showed.
"We're confident about where we are now and can use that base to start to grow again," Bayles said.
Bayles said that brokers based near branches that Aviva had closed had given the insurer the best feedback it had ever received in its internal surveys.
The branches are instead serviced by national trading centres in Perth or Leicester and can be visited by development underwriters.
"The feedback is the best I've ever had because they now have underwriters who sit in their office or go out to meet clients with them," Bayles said.
"I don't think we have brokers feeling unloved or untouched. They feel like they're dealt being deal with from a different location but by people who are equally as enthusiastic."
Bayles' remit will also include looking at cross selling opportunities for Aviva's life and protection business.
"We're the number one life and protection company and we're the number on GI company in the UK. We've got fabulous distribution and profitability in both companies. How do we really push out from there and make the most of that strength?" he said.