The setting of the 2019 PPI claims deadline has boosted FSCS broker charge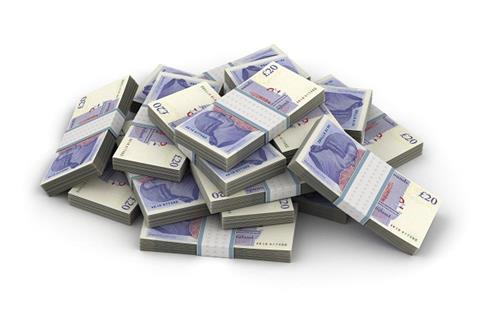 Brokers will have to pay £5m more than forecast into the Financial Services Compensation Scheme (FSCS) in the 2017/18 period to cover payment protection insurance (PPI) mis-selling claims.
The FSCS broker charge for 2017/18 will be £18m, up from the £13m that the FSCS had originally forecast back in January.
The FSCS has said it expects to see an increase in PPI claims over the next year.
This is because the FCA has set a deadline of the end of June 2019 for remaining PPI claims to be filed, so there is likely to be a rush to file claims before the deadline.
The news will be a blow to insurance brokers, most of whom did not sell PPI, and so have long objected to picking up the bill for those that did.
The bulk of the cost of tackling PPI mis-selling PPI claims is borne by the general insurance intermediation funding class because it was a general insurance product that was mis-sold.
But many of the sellers of PPI, though registered as insurance intermediaries, were not brokers by trade and only sell insurance as a small part of their business.
As a result, Biba has long campaigned for 'pure' insurance brokers - those that sell insurance as their main business - to have their own FSCS funding class.
The release of the final levy numbers comes as the FCA review of the FSCS funding drew to a close at the end of March.