New regime comes into force on 1 January 2016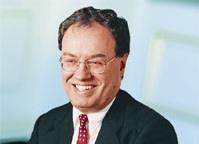 The PRA has published its final rules for implementing Solvency II in the UK.
The rules will come into effect from 1 January 2016, and can be found here.
Bank of England deputy governor, prudential regulation, and PRA chief executive Andrew Bailey said: "Solvency II represents a fundamental change in the way that insurers are regulated. The papers published today provide clarity for UK firms on how the PRA will implement the new regime – acting in the interests of the wider economy and ensuring an appropriate level of policyholder protection.
"These publications will allow firms to finalise their preparations for Solvency II in order to be ready for the start of the regime on 1 January 2016."
The PRA has also opened a consultation on how the approval process should work for the volatility adjustment under Solvency II, and responses must be sent to the regulator by 20 April 2015.
Join the debate at our Insurance Times Regulation Forum on LinkedIn