Move comes amid talks of a QBE bid for Brit UK as part of property market ambition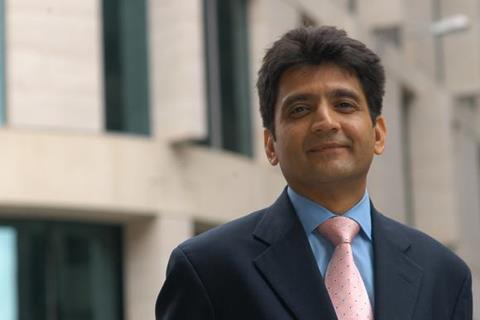 QBE has expanded the role of chief underwriting officer Ash Bathia, handing him overall control of broker relationships in UK and Ireland.
QBE plans to shift the management of its UK and Ireland distribution channel to its property, casualty and motor division, run by Bathia.
The shake-up has led to QBE managing director of distribution Terry Whittaker leaving the company.
The management shift, combined with the recent appointment of Patrick Coene as managing director of European markets, meant QBE was unable tofind a role for Whittaker and he accepted redundancy.
The first sign that QBE was preparing for a change in its UK broker relations was in August, when Judy Holt was appointed head of UK broker development.
She will now work under Bathia, who last year took over Bernard Mageean's role as head of property.
By consolidating Bathia's power once again, QBE will be hoping that he can deliver stronger results in the UK regions.

QBE European Operations, which includes its London platform, posted a good combined operating ratio (COR) of 91.6% last year.
But its UK regional-focused subsidiary, QBE Insurance Europe, last year performed 15 points worse, with a 106% COR. In 2009, the COR was 108.9%.
QBE has been touted as a potential bidder for Brit UK and, if successful, Bathia would be expected to play a crucial role in harnessing the full benefits of an integration.
Brit notched up a sub-100 COR last year. Around half of Brit's book is in property, and a merger would help QBE fulfil its ambitions to become a top-five property player.
French mutual Covea and Ageas have also been linked with the bid for Brit's UK arm. Private equity owner Achilles hopes Brit UK will fetch around £150m-£200m.
Pass notes: QBE
What have been the key features of QBE's UK broker relations in recent years?
QBE has been steadily expanding its broker relations with Towergate. QBE is also keen on Towergate Underwriting, backing a number of facilities in construction, corporate products andcommercial property.
Where will QBE look to grow?
In recent years, QBE has been trying to expand from its traditional liability book into property. It has ambitions to be a top-five UK property player, but the economic downturn makes it harder to grow the business profitably.