Joint venture with environmental specialists Oracle will be rolled out through brokers and insurers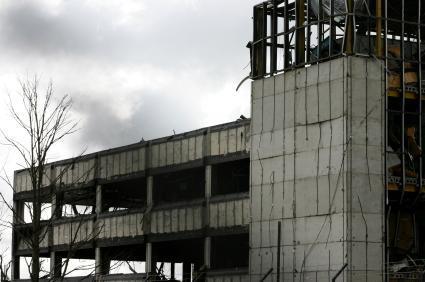 QuestGates has launched a joint venture with environmental specialist Oracle to offer specialist risk surveys to businesses and high net-worth property owners at risk of causing or suffering environmental damage.
The loss adjuster said environmental claims tended to be rare but when they did occur were of a high value.
In more serious cases, claims of damage involving, oil, gas or other chemicals, can be as much as £1m.
QuestGates director Alistair Steward said the surveys could help a policyholder uncover any risks they were not aware of, or help reduce the cost of a claim, where they had reduced their risk exposure.
He added that fines and sentencing guidelines for environmental damage caused by businesses and property owners were also getting tougher.
"Unless they have had an environmental claim, nobody understands just how disruptive it can be. Add all these together, and there is a melting pot that is beginning to bubble," Steward added.
Steward said the move for the joint venture had also been driven by the lack of specialised environmental risk surveys being undertaken across the commercial, agricultural and high net worth sector.
"You have a policyholder that needs to protect themselves and their neighbours from environmental risks and insurers that don't want huge claims.
"But you don't necessarily have a great outlet to conduct the environmental risk survey, to see the likelihood of a claim occurring, and what can be done to mitigate that.
"We don't fully have the expertise to do the risk surveys on our own – particularly these very intrusive surveys. It is incredibly specialist and there is a lot of lab work."
The surveys will be typically offered through brokers and insurers.
They range from a desktop service, site visits, to due diligence audits, to assess if a firm or property has the right risk management process in place.
The types of clients range from general commercial companies, properties within the agricultural sector and high-net-worth property owners.
The policyholders are split between larger businesses, who know they have a potentially serious environmental risk, to other firms who may not be as aware, such as motor traders, petrol stations or mechanics.
Join the debate in our new LinkedIn specialist discussion forums