But profits from its insurance services division rise to £6.3m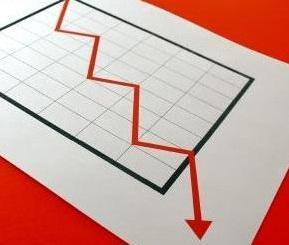 Randall & Quilter has posted a 35% drop in half-year profit before tax compared with the same period last year.
The specialist insurance investor, service provider and underwriting manager achieved pre-tax profits of £3m over the first half of 2013, compared with £4.6m in the first half of 2012. These figures exclude a £1.5m reduction in insurance liabilities in Alma Insurance Company that was allocated to prior years.
This fall in profit was largely driven by a significant reduction in performance of its insurance investments division, which posted operating profits of £0.8m, 88% lower than 2012's £6.5m operating profit.
However, this was partially offset by an increase in profit from its insurance services division which posted operating profits of £6.3m for the first half of the year (2012: £2.8m). The underwriting management division also performed favourably, returning to profit with an operating result of £0.1m, compared with a £1m loss in 2012.
Randall & Quilter have had a busy year so far, spending £4m on acquisitions year-to-date, with a further £10m earmarked for further acquisitions. The company also launched Syndicate 1991 at Lloyd's with a first-year capacity of £76m.
Chairman and chief executive Ken Randall said: "Our service and underwriting management businesses delivered improved results during the first half of the year. The former was boosted by further high levels of credit write-backs, especially in the US, while the latter benefited from the greater scale of the managing agency operations and a developing MGA business.
"The group remains on track in its transition to become a significant player in the active market, especially at Lloyd's. The continuing extensive due diligence on prospective coverholders for Syndicate 1991 will result in a significant increase in the number of coverholders signed up in coming months with a resulting increase in pipeline premium income. It is planned to increase the syndicate capacity to approximately £150m for the Lloyd's 2014 year of account."
Shore Capital analyst Eamonn Flanagan said the half-year results were good, given the company is going through a stage of transition.
Flanagan said: "Randall & Quilter delivered a good set of underlying 2013 interim results that reflected the transitional phase of the business as it emerges from a predominantly run-off business to one with a significant participation in the active market.
"We highlight the considerable strategic progress the group has made in H1 2013: a 24m net capital raise; the launch of Syndicate 1991; a steady flow of acquisitions and novations; establishment of R&Q Insurance Malta, its consolidation vehicle in the EEA… an impressive checklist in our view."