Run-off buyer to raise fresh capital and establish new Malta company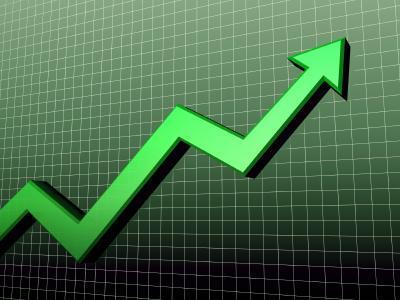 Run-off buyer Randall & Quilter (R&Q) made a profit after tax of £15.3m in 2012, compared with a loss of £488,000 in 2011.
Profit before tax was £15.9m, compared with a loss of £4.7m.
The 2011 loss was caused by a goodwill write-down, which did not recur in 2012.
R&Q's underlying profit before tax, excluding the goodwill write-down, other one-off items and profit due to minority shareholders, was £10.7m, up 22% on 2011's underlying profit of £8.8m.
Total group income was up 41% to £52m (2011:£36.8).
As well as the improved performance, R&Q announced it was planning to raise £25m from a placement of new shares, and establish a consolidator for European Economic Area-based run-off companies in Malta.
R&Q will use the new capital raised from the share issue to support its growing participations in Lloyd's syndicates, including its own Syndicate 1991, which started underwriting in January.
The company also revealed plans to redomicile to Bermuda.
R&Q chief executive Ken Randall said: "We are pleased to announce another strong set of results for R&Q, as evidenced by the growth in income and profit during 2012.
"We are also excited to announce a number of notable strategic initiatives, including raising gross proceeds of £25m, a proposed redomicile to Bermuda and the creation of a Malta based insurance company consolidation vehicle for our European run-offs. These measures will position the group well for the next stage of its growth strategy."
Mixed divisional performance
R&Q's improved performance was driven by better results at two of its three main operating units.
The insurance investments division, which handles R&Q's core run-off buying activity increased its operating profit by 19% to £9.9m (2011: £8.3m). This was driven by positive claims settlements and reserve releases from the company's two run-off syndicates and R&Q Re and "strong" investment returns.
The insurance services division's operating profit jumped 78% to £10.3m (2011: £5.8m), mainly driven by improved performance in R&Q's captive management activities.
However, the underwriting management division, which houses R&Q's managing general agency (MGA) business and Lloyd's syndicates, deepened its operating loss to £1.5m from £1.1m.
Part of the loss was caused by the company's decision to close its Canadian MGA last year. It was also affected by costs relating to Solvency II as well as lower than expected premium growth from some Lloyd's coverholders.
R&Q 2012 results in £m (compared with 2011)
Group
Total income: 52 (36.8)
Operating result: +16.7 (-4.1)
Profit before tax: +15.9 (-4.7)
Profit after tax: +15.3 (-0.5)
Net tangible assets a share (pence): 114.4 (107.3)
Divisional operating results
Insurance investments: +9.9 (+8.3)
Insurance services: +10.3 (+5.8)
Underwriting management -1.5 (-1.1)