Enforcement investigations will also look at the actions of former senior managers at the troubled group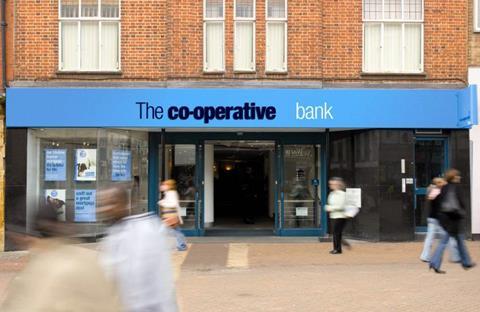 The FCA and the Prudential Regulation Authority (PRA) have started enforcement investigations into the Co-op Bank.
In a statement on its website, the PRA said the investigation would include looking at the actions of previous senior managers.
It said: "The Prudential Regulation Authority (PRA) confirms it is undertaking an enforcement investigation in relation to the Co-operative Bank and as part of that investigation will consider the role of former senior managers. No further information will be provided on the investigation until the legal process has concluded and an outcome has been reached."
The investigation follows on an announcement in November by chancellor George Osborne that there would be an independent inquiry into events at the bank. However, both regulators confirmed this review will be delayed until it is clear that it will not prejudice the investigations being run by the FCA and the PRA.
The Co-op Group has been embroiled in controversies that have damaged its reputation of late, including revelations about the drug-taking ex-chairman Paul Flowers and the collapse of its purchase of 632 Lloyd's bank branches.
It is currently in the process of trying to find a buyer for its general insurance arm to plug a £1.5bn black hole in its bank's balance sheet.
L&G and LV= have both been rumoured to be interested in the business, but formal bids have not yet been made.