Broking group heading 'in a very healthy direction', new chief executive insists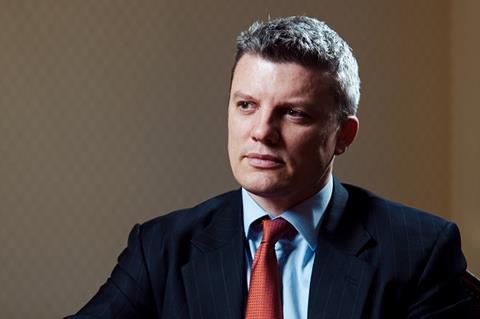 Towergate has an "infrastructure issue" that it needs to tackle before it can contemplate acquisitions, according to new chief executive David Ross.
In a conference call with journalists discussing the embattled broking group's results, Ross also said that the company was heading "in a very healthy direction" despite reporting an underlying loss of £18.7m in the first half of the year.
In a frank account of Towergate's outstanding problems following the broking group's financial rescue by its bondholders on 2 April this year, Ross said that Towergate was living with an infrastructure "built on the back of rapid growth, where perhaps not as much focus has been put on integration as it was on acquisition".
He said: "Our priority is to take access to whatever cash we have got to drive the integration process within this business, to put it into a position where it can start to contemplate doing more front-end deals.
"I don't think it would be even remotely prudent for us to be talking about acquisitions when we have the infrastructure issues that we have."
He also repeated Towergate broking chief executive Janice Deakin's pledge that the company would need to return to organic growth before buying more brokers.
'Masses of work'
Ross estimated that the company was running between 60 and 80 different versions of OpenGI and had 600 servers. He joked: "We probably have every platform you can get in the market."
He said: "That creates masses and masses of extra work for the business. It makes the customer journey a very frustrating one as it navigates the pipes in the business."
"I can tell you that our staff are just as frustrated with the infrastructure in this business as we are, so our priority is only to fix that."
But he added that the task was not insurmountable. He said: "This isn't something that has never been done before. This is just a question of having strong people with a clear plan and then executing."
'Healthy direction'
Despite the poor nine-month results, which Ross said reflected "an organisation that has been through an extraordinary amount of trauma in its recent history", he said that the declines in revenues and profitability were slowing down.
He added: "This business is trending in a very healthy direction.
"I am not going to sit here and say: 'Jam tomorrow'. That is probably a point that has been pushed, probably incorrectly, in the past. But I am hugely encouraged by the way this staff feels and where this business is heading."