Ratings agency says there is 'significant execution risk' with broker's turnaround plan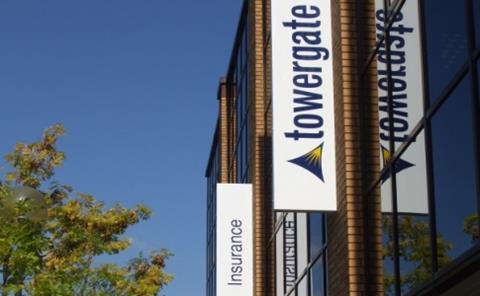 Fitch has given Towergate's debt ratings a negative outlook because of "underperformance" in certain metrics, including debt leverage, free cash flow and profit margins.
The ratings agency also said that there is "significant execution risk" associated with Towergate's turnaround plan because of "tightening liquidity" and continued pressure on free cash flow.
But it added that Towergate's new management team had only just started implementing the turnaround plan, and that the rating action was based on Towergate's reported third-quarter results rather than any new forward guidance from the company.
The agency also said that it "views the experienced new management team favourably".
It said it would restore the stable outlook on the ratings to stable if Towergate's turnaround plan delivers stabilisation and an improvement in cash generation and debt metrics.
Turnaround risk
Fitch gives Towergate an overall issuer default rating of B-.
It rates the broking group's £75m super-senior bond BB-/RR1 and its £425m senior secured bond B/RR3.
Fitch said that if Towergate's new strategic plan is not implemented correctly, its debt level could remain more than 7.5 times higher than funds from operations and that funds from operations could remain below 1.5 times Towergate's interest bill over the next two years.
The agency added that despite the reduction in interest costs caused by Towergate's financial restructuring, continued reduction in profitability is starting to put pressure on liquidity.
Leading broker
On a positive note Fitch said that despite its recent difficulties, Towergate continues to maintain its leading position and an independent UK insurance broker.
The agency said: "It continues to maintain its relationship with leading insurance providers and has a wide distribution platform and significant underwriting capacity in the niche segment of the personal and SME commercial non-life insurance market."
Towergate declined to comment on Fitch's rating action.
But when asked about the weakening debt metrics at the time Towergate's third-quarter results were released, chief executive David Ross told Insurance Times: "If you are worried about leverage, you are the only one in the room that is."