Latest round of redundancies will involve staff at regional offices, company says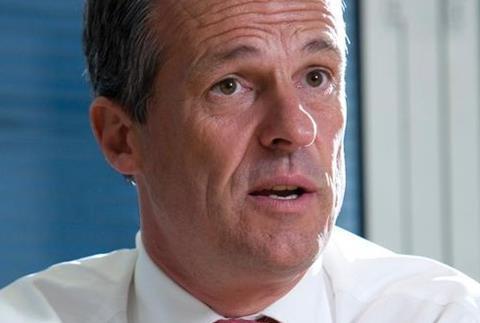 RSA is to cut around 120 jobs following a review of its UK business.
RSA did not reveal the reasons for the cuts, only saying they would take place at regional offices.
A spokesman said: "We have every sympathy with our affected employees and will be working closely with the unions and affected staff to see if we can redeploy as many of those as possible into other roles within the business."
RSA aims to have a UK expense ratio, excluding commissions, of 14% by the end of this year. In 2009, the expense ratio was 17% and in 2010 it was 15%.
In 2009, RSA announced plans to cut 1,200 jobs as part of a £70m expense savings target for the UK.
RSA is not the only insurer that has been on a drive to reduce costs. Rival insurer Aviva had one of the most competitive UK expense ratios in the market at 10.5% for the first half-year in 2011.
One of Aviva's strategies to keep costs down has been through outsourcing and it has signed several deals in recent years.
Last month, Aviva transferred 80 claims staff to investigation firm G4S Cotswold Group, which will also carry out all bodily injury claims investigations for the insurer.
In October, Aviva revealed plans to combine its Irish and UK businesses, resulting in the loss of 950 jobs. At the time, Aviva said it wanted to "become the most competitive insurance provider in Ireland".
Talking points …
● Are RSA's latest job losses part of the 1,200 announced in 2009 or a new bout of redundancies?
● Pinning its hopes on Scandinavia and emerging markets, how well is RSA placed to take advantage if the UK market hardens?
Pass notes: RSA
Does RSA have any plans for growth in the UK?
RSA is intent on pushing down costs in the UK. Growth is coming from rate rises in personal lines. RSA also plans to make further inroads into SME.
What is the outlook for RSA's full-year 2011 results?
As the UK's largest commercial property insurer, RSA is more susceptible than other insurers to a cold winter. It also has a sizeable personal lines household book. The milder 2011 winter should improve its full-year combined operating ratio, although it is yet to be seen how big a hit it will take on the sinking of the Costa Concordia cruise ship.