Brown will lead Arthur J Gallagher's growing personal lines and underwriting business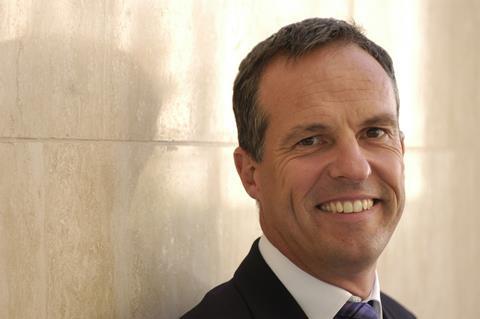 RSA has confirmed that UK and Western Europe chief executive Adrian Brown has resigned for a new role at broker Arthur J Gallagher.
Brown is leaving the insurer after 25 years to join Gallagher as executive chairman of underwriting and distribution.
He has left RSA's board of directors, but will continue in his role until a successor is appointed. RSA has already begun to look for a replacement.
Brown's resignation from RSA and appointment by Arthur J Gallagher was revealed by Insurance Times last night.
RSA group chief executive Stephen Hester said the resignation gave the insurer the opportunity to appoint a new leadership team.
"We have an ambitious business plan that now needs to be driven over a time horizon that Adrian could not reasonably commit to. There is a strong and valued team in place in the UK with many initiatives underway to build on our existing business and improve further," he said.
"Adrian has served RSA with distinction for 25 years, including since 2008 as chief executive of our UK business. He has many friends here and in the industry and we are grateful for all he has done for RSA."
Brown's role at Gallagher will span both the broker's fast growing personal lines and private clients division, as well as its expanding UK underwriting business.
He will join the executive and report directly to Gallagher international chief executive David Ross.
Ross said: "Recruiting Adrian is a huge hire for us. I have had the privilege and pleasure of knowing him professionally and personally for many years and it would be hard to find someone more well regarded or highly respected as a business leader, industry influencer and entrepreneurial force.
"Adrian's track record in delivering profitability, transformational change and business growth are second to none – and his energy and enthusiasm relentless."
Ross said Gallagher had a "substantial" opportunity to expand its personal lines broking and underwriting with its recent acquisitions of Giles and Oval.
"I know that Adrian will prove an inspirational force for our business leaders as they execute their strategies to capitalise on capabilities and propel us to the next step change in growth, while ensuring that a robust governance framework underpins our expansion and development," he added.
Brown will take over from John Hastings-Bass, who will become chairman of Gallagher Asia Pacific and focus on growing international business outside the UK.
Brown said: "RSA has been my home for 25 years. I have enormous affection for the group and confidence in its future. I have led the UK business for almost seven years and the time is right for me to take up a new challenge and for the business to seek fresh leadership.
"I am confident that the foundation and talented colleagues are there to keep the business moving forward. I will remain fully engaged in the coming weeks with business as usual, and in due course look forward to continuing a strong relationship with RSA in my new role."