Bill Paton will join his former boss Steve Lewis when he takes up the role at RSA next year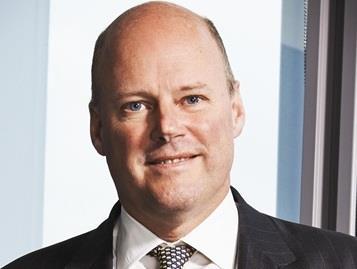 RSA has hired Bill Paton as claims director for the UK and Western Europe.
Paton will join RSA in May 2015 and will report directly to Steve Lewis, who takes up his RSA chief executive role from January.
Paton will be responsible for the overall strategy of the claims division across the UK and Western Europe.
He is currently the chief executive of Claims Solutions Group, a subsidiary of DAC Beachcroft. Prior to this, he worked at Zurich as European chief claims officer and UK chief claims officer.
Paton replaces David Pitt who is leaving RSA to join Esure as its new chief operating officer.

RSA Chief Executive Stephen Hester said: "Serving our customers well is crucial to our success as a business.
"We pride ourselves on doing everything we can to support our customers when the worst happens but to ensure we stand out from the competition we must continue to improve our service. I'm confident that Bill's extensive experience in claims management will ensure we achieve this."

Paton added: "The moment of truth for any insurer is when a claim is made and I'm extremely passionate about ensuring that every element of this process is the best it can be.
"RSA has a great reputation for going the extra mile for its customers and I look forward to working with them to further strengthen their service."