Pension scheme liabilities at the insurer are 75% greater than its £4.36bn market value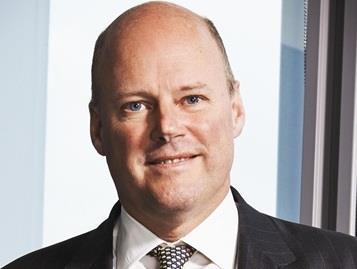 A break-up of RSA is being hampered by the insurer's multibillion-pound pension liabilities, chief executive Stephen Hester has said.
Hester told analysts and investors last week that pension trustees may demand "many hundreds of millions of pounds", maybe billions, if the insurer sold off parts of its operations, according to the Financial Times.
Hester added: "It's an amount that we think disfigures the full break-up strategy."
Pension liabilities at the insurer climbed to £7.6bn by the end of 2014, more than the insurer's £4.36bn market value.
Canaccord Genuity analyst Ben Cohen said: "There would be greater pressure from shareholders for the board to find a buyer, or break-up, were there not [the big] pension fund liability."
Pensions experts and analysts have said the size of these liabilities would also discourage potential buyers from mounting a takeover bid.
Lincoln Pensions managing director Alex Hutton-Mills said: "If they do a break-up, the schemes are going to be concerned that the strength of the business supporting them might be diminished, and they might seek mitigation in the form of a cash contribution."
After Hester's presentation, RSA said: "The key reason we don't think the group should be broken up is that we believe that the current shape and diversification of the group provides a superior alternative for shareholders.
"The group and [pension scheme] trustees have an agreed funding plan in place to eliminate the funding deficits by 2022. We remain committed to ensuring that all members receive their pensions and there is already expected to be enough money set aside in the schemes to do this.
"We continue to make significant contributions to further increase the security of members' benefits."
Join the debate in our new LinkedIn specialist discussion forums