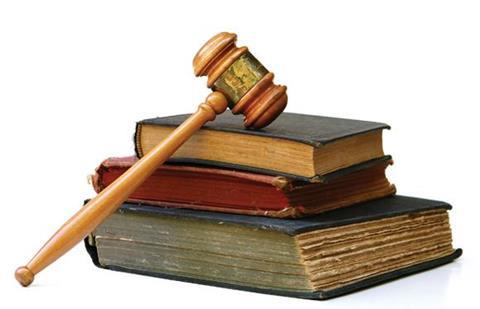 A solicitor who set up an entity with the Bar Standards Board (BSB) claims the move has cut his insurance costs by 90%.
Specialist consumer credit lawyer David Bowden is the latest practitioner to ditch the Solicitors Regulation Authority (SRA) by regulating his Hertfordshire business, David Bowden Law, through the bar regulator's entity model.
Mark Johnson was the first solicitor to opt for the entity model last April.
In 2014 the BSB confirmed that super-regulator the Legal Services Board has approved its application to regulate businesses
The BSB regulates barristers and specialised legal services businesses in England and Wales in the public interest
Bowden said he switched to BSB from the SRA because he thought the SRA's rulebook was too complex, kept changing and was 'impossible to navigate', the Law Gazette reports.
As a result of switching, the lower professional indemnity insurance costs had been one of the primary benefits of choosing the entity model.
Since signing up with the BSB and insuring with the Bar Mutual his premium had been cut to a tenth of what he used to pay each year.
He added that getting cover had been an 'absolute headache' while he was regulated by the SRA, as many insurers which used to provide cover for smaller firms had left the market.
A number of solicitors have used the bar's entity model to avoid SRA regulation, with many also citing insurance costs and the desire for a lighter regulatory touch as the main reasons for the switch.