The regional broker's chief exec talks expansion plans, recruitment frustrations and becoming a real community player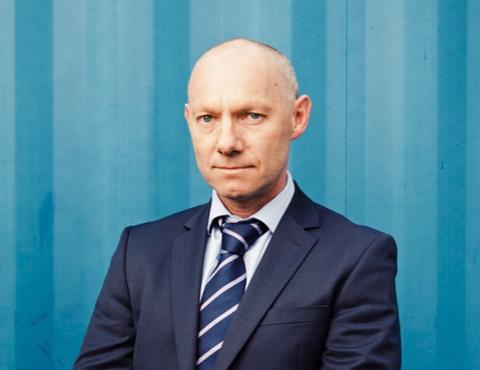 Cooke & Mason chief executive Steve Grantham clearly loves his job, but acknowledges that the layman may not understand his enthusiasm.
"I've worked in accountancy, insurance, and health and safety," he says. "At parties, when people ask what I do for a living, by the time I've finished a sentence they're across the room talking to someone more interesting."
The Retford-based broker is known by its peers for hard work and customer service. But it has big ambitions too - including potential acquisitions in the pipeline and expansion plans bolstered by the extra firepower gained from being a member of Brokerbility.
Grantham is soft spoken with a wry sense of humour. After graduating from Cambridge University with an economics degree, Grantham went to work for accountancy firm Spicer & Pegler before crossing into insurance at Sun Alliance in 1984. He says that working as an accountant taught him several lessons, such as the need to have a guided tour of all aspects of a client's business.
"That's a good lesson, which I've carried through to insurance broking. How can you insure a business unless you've seen it all the way through?"
Safe strategy
Cooke & Mason specialises in commercial insurance and has a health and safety arm. In its most recent published accounts, gross written premium was around £25m, with £4.2m turnover and profit before tax of £727,000.
Grantham says the move into health and safety came after the terrorist attacks of September 11, 2001. The employers' liability market had hardened so badly that many Cooke & Mason clients were finding it difficult to get or afford cover.
We had the idea if we could work with clients on their health and safety, that gives a story to tell to insurers"

Steve Grantham, Cooke & Mason
"We came up with the idea that if we could talk to clients who might be under premium or cover pressure at that time, if we could work with them on their health and safety, that gives a story to tell to insurers and would hopefully mean that we could deliver cover where it would not otherwise be available, or put more attractive premiums on the table."
The tactic paid off. Cooke & Mason clients got their cover, and the broker's health and safety advisory business went from strength to strength. The firm now also owns health and safety firm Sigerson Associates, and bought independent broker Stephenson Insurance Brokers in 2008.
Grantham says Cooke & Mason is interested in acquiring more insurance brokers and health and safety specialists. "We are talking to several parties and I'd be very disappointed if at least one of them didn't come off in the near future," he says.
He is clear that Cooke & Mason will only make considered acquisitions. "We don't want to be a consolidator," he says.
Health and safety has been in the limelight recently as one of the topics discussed at the recent insurance summit between industry bosses and the prime minister.
Grantham says the cost of health and safety compliance for UK brokers is too high. "We know that we are massively more expensive than our European counterparts."
"It may be unrealistic in 2012 to pitch for significant reductions," he adds, "but I think the broker community should be working very hard to work out a strong case that there should be no more increases."
All about the customer
While many brokers are keen to say that customer service is central to what they do, there's no getting away from the fact that Cooke & Mason really mean it. Chairman Steve Cooke's whole rationale behind founding the firm in 1976 was that his company could outgun the competition on service.
"It's all about the customer," Grantham says. "We know from colleagues within Brokerbility how they approach things, and service levels are a priority within the network. That means we have to work harder if we want to maintain our position in that area."
Cooke & Mason joined Brokerbility in 2007. Grantham says membership of the network brings several advantages. "Because we are 35 brokers, with £450m of GWP, we get a lot of respect. We get access to decision-makers in the industry and outside."
Another bonus comes from having access to a wider group of directors from other brokers, he says. "If you have big projects that needs people at director level, when you are part of Brokerbility you can share them around and do them in less time."
Grantham laughs when Insurance Times asks about Cooke & Mason's work ethic. "I can tell you that yesterday I got into the office at 6.30am and I was disappointed to find that [managing director] David Charles had got there earlier."
Grantham adds that the company does not expect its staff to put in overtime, and that anonymous staff surveys showed that 96% of Cooke & Mason employees would recommend the firm as a good place to work.
The next steps
So what will the broker look to do in the future?
Grantham says Cooke & Mason wants to develop a specialism in high net worth (HNW). At the moment the company handles HNW for its existing clients, and wants to branch out.
But, Grantham says, one problem is finding the right staff to get it off the ground. "There's a stickiness in the market; a lot of people seem to want to keep their heads down with their existing employers rather than come forward. A lot of other employers have said the same thing. It is a frustration."
Another area Cooke & Mason wants to develop is a little closer to home. "We might well be talking to people in the South West and Scotland, but we've come to realise that we've neglected our own community," he said. "In Lincoln and Retford in particular, we could do a lot more. We are very keen to play our part as a proper community broker."
Charles will target local business while the broker raises its local profile generally through charity work, Grantham says.
And no doubt it will be just another opportunity for Grantham to put his boundless enthusiasm to good work.
Snapshot: The man
Age: 51
Hometown: Sheffield
First job: Accountant, Spicer & Pegler
Interests: The gym, fishing, skiing
In his own words: 'I got into the office at 6.30am yesterday and was disappointed to find that the MD had got there earlier'
The company
Turnover: £4.2m
Employees: 95
Market view: Cooke & Mason is a hidden gem in the regional broking world, respected for its capabilities.