A new number one and seven new entrants in the Top 50 Brokers 2017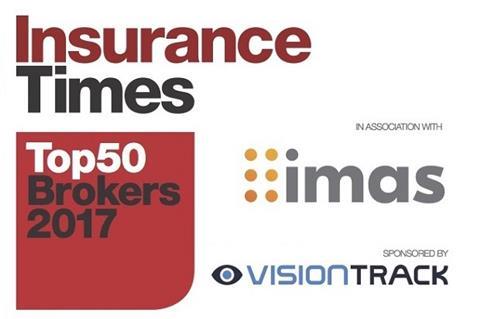 The Insurance Times/IMAS Top 50 Brokers 2017 has launched, revealing surprise changes at the top of the table and elsewhere in the ranks.
There is a new number one as part of a big reshuffle in the top five brokers.
And there has been plenty of change lower down the table, with high-ranking new entrants and some big surges up the table as the new consolidators assert themselves.
A year of heavy mergers and acquisitions activity has had a big influence on this year's table, with Marsh's acquisitions of Jelf and Bluefin, Aston Scott's merger with Lark and acquisition sprees by GRP and PIB all making their mark on the ranking.
In all there have been seven new entrants in the Top 50 Brokers this year, with the highest coming in 27th place.
To visit the Top 50 Brokers 2017 landing page, click here.
To see an at-a-glance listing of this year's featured brokers, click here.
Subscribers can access the digital edition by clicking here.