Policy overlapped with standard cover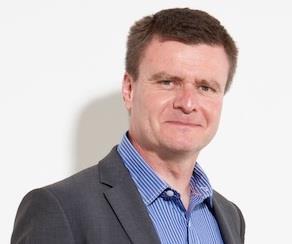 Swinton has apologised to thousands of customers for selling add-on products they may not have understood or needed and has offered them a refund, Insurance Times can exclusively reveal.
In a letter sent to customers who had bought Swinton's Drivers Legal Protection Platinum policy in addition to Aviva car insurance, the company admitted: "We may not have fully explained that the replacement vehicle cover provided by our policy was in addition to the similar cover provided by the Aviva policy".
Aviva's policy included a replacement vehicle for 14 days, while Swinton's covered 28 days.
"We are very sorry that we may not have made it clear to you that if your vehicle was written off following an accident, fire or theft, you could have claimed for a replacement vehicle for 14 days with Aviva, as well as claiming for a further 14 days' replacement vehicle with your Drivers Legal Protection Platinum policy.
"This means you could have claimed a replacement vehicle for a total of 28 days, however you may have only required the 14 days' cover provided by the Aviva policy."
The letter asked customers to call if they believed they had needed only the standard level of protection and said they would know within five minutes of the phone if they were due a refund. "If you have any concerns about the product or how we sold it to you please call us," it said.
A Swinton spokesman said it had taken significant steps to "improve customer outcomes" and address concerns raised by the FSA last year.
"We reviewed the product portfolio and improved our sales practices, including stopping sales practices such as opt-out cross-selling online.
"During this review, we identified that in some cases we may not have fully explained the add-on product at the time it was sold.
"As a result of this, we wrote to affected customers to ensure that they were fully satisfied with their purchases, and where they weren't, to offer a refund."
Swinton's policy also included legal expenses cover of up to £100,000 for a non-fault accident, and a refund for the excess paid in a non-fault accident, which did not overlap with Aviva's cover.
A source told Insurance Times the number of customers affected runs to more than 100,000.
Swinton declined to comment on how much it expected the refunds to run to, the number of letters sent, and whether it expects to be fined by the FCA, which is currently investigating the sale of add-on products in general insurance.
Malcolm Ward, a chartered insurance broker from Carlisle, said a customer who asked him for advice on the letter was offered £30 for each year he had the Swinton policy but he would ask for more.
"When you want car insurance you want a low price and you don't expect it stuffed with some extras you haven't asked for.
"I'm pleased that Swinton are doing this. It doesn't want people just to phone up and make a complaint. It is saying 'phone up and make a claim'," he said.
Last week, Swinton chief executive Christophe Bardet (pictured) said the broker had changed the scripts its staff use to sell add-ons, which he admitted were "pushing things too much".
"We've put into place new messages, new guidance to make the culture evolve to be more focused on customers interests, more focused on the long term."