Company will also reduce branch numbers to 400 from 475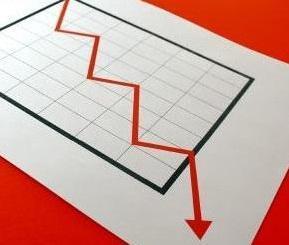 Swinton's overhaul of add-on sales practices has cut 2012 revenue by 8% and profit after tax by 48%.
The broker has also revealed plans to shed 120 jobs and reduce its number of branches to 400 from the current level of roughly 475.
Revenues and profits slashed
Swinton revamped the sales practices for its monthly add-on insurance policies in 2012 after it was accused of mis-selling. The FCA subsequently fined the broker £7.4m earlier this year.
The change to sales practices reduced add-on sales, cutting Swinton's turnover to £301.5m in 2012 from £329.1m in 2011.
The falling add-on sales, coupled with an increase in marketing spend and spending on external consultancy advice, cut profit after tax by 48% to £18.9m (2011: £36.1m).
Operating profit before share scheme and exceptional items was down 49% to £36.9m (2011: £71.7m).
The £7.4m FCA fine has not affected the 2012 results, and will appear in the broker's 2013 numbers.
'Significant steps'
Swinton chief executive Christophe Bardet, who took control of the firm in early 2012 after the mis-selling was uncovered, said: "In 2012, we took significant steps to improve customer outcomes.
"We acted quickly to mitigate the effects of increased competition through more marketing investment and by strengthening our leadership team.
"We established a long-term growth strategy focused on improving customer outcomes and deepening customer relationships.
"We renewed our commitment to our unique multi-channel model and stronger and bigger branches. And we started an ambitious £60m investment programme to help us to realise the full potential of the group over the next three to five years."
Job cuts
Along with the results, Swinton revealed that it is consulting with staff on 120 redundancies.
The broker estimates that the redundancies will affect 60 staff in Halifax, 10 staff in Manchester and 50 sales management staff nationally.
Swinton employs 4,500 staff.
However, the company said it plans to "hold and then grow" staff numbers over the three-to-five year transformation period.
Branch mergers
The company also revealed plans to create "stronger and bigger" branches through mergers.
It expects to reduce the number of branches to 400 by the end of 2014. Swinton had 576 branches at the end of 2012, and now has 475.
The broker also said it would continue making acquisitions in personal and commercial lines.