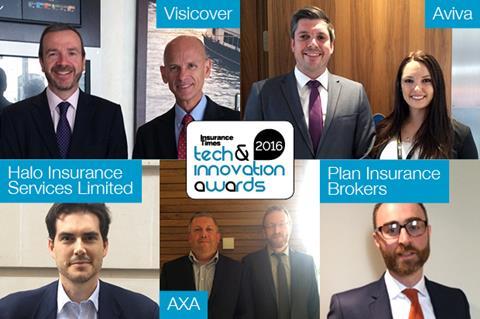 The finalists for this year's Tech and Innovation Awards presented their submissions in front of a panel of expert judges on Wednesday.
The Insurance Times editorial team was at the scene to talk to some of the shortlisted candidates about why they entered the Awards and what it means to be nominated.
The Awards night is being held this September at the Royal Garden Hotel in London, find out more and book your table here
To view the complete list of finalists click here
In an increasingly digital market, the finalists ranged from start-up companies to some of the oldest insurers in the UK.
Here is what a selection said.
To read more stories from our nominees click here
BEST USE OF TECHNOLOGY TO IMPROVE CLIENT EXPERIENCE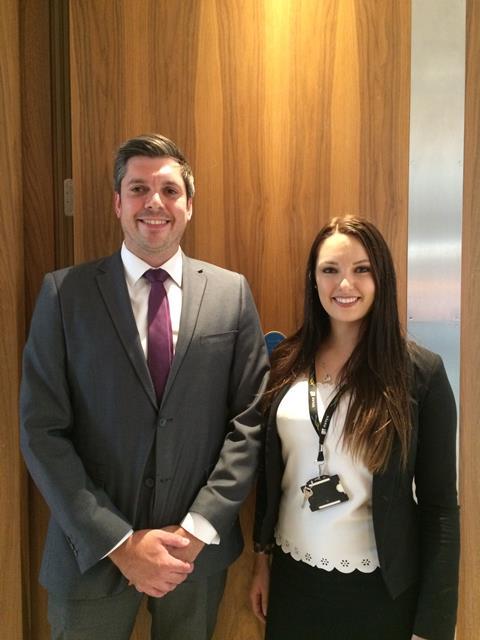 Aviva change lead Sam Loveys and strategy change consultant Joanne Burgess
Why did you enter the Awards?
We are proud of what we do and we want to share it with the industry. We've been marketing it with our brokers for so long, but now we want to share it with everyone. We're pushing the digital agenda in Aviva. We want to stand out and our department and digital team has helped us do that.
What challenges have you faced with the initiative?
Aviva is a very old company. We have a lot of old legacy systems and we have companies that come and join us with their systems. So creating a system that is just a front face for our brokers, while we did all the complex stuff in the background, was challenging. And linking up all of our legacy systems has definitely been a challenge.
Other nominees:
Ageas Insurance
CFC Underwriting
BEST USE OF TECHNOLOGY TO IMPROVE CUSTOMER EXPERIENCE
Halo Insurance Services Limited founder and chief executive Ernesto Suarez
How do you feel about the nomination?
We are a business that is an online specialist insurance platforms and we are a new breed of brokers who are addressing the specialist markets. We pick on products where the buying experience has put the customer at a bit of a disadvantage. I feel very confident about what we are doing, and it shows in the way our business is growing.
What would it mean to win the award?
We are on a journey where we are improving as we go along, we learn as we go along. A win would be an acknowledgement not only to our team but to our customers that we are doing the right thing. It would be motivational as well.
Other nominees:
AXA Insurance
Zurich
AXA PPP Healthcare
Yellow Jersey Cycle Insurance
Healthy Pets
now4cover
INSURANCE START-UP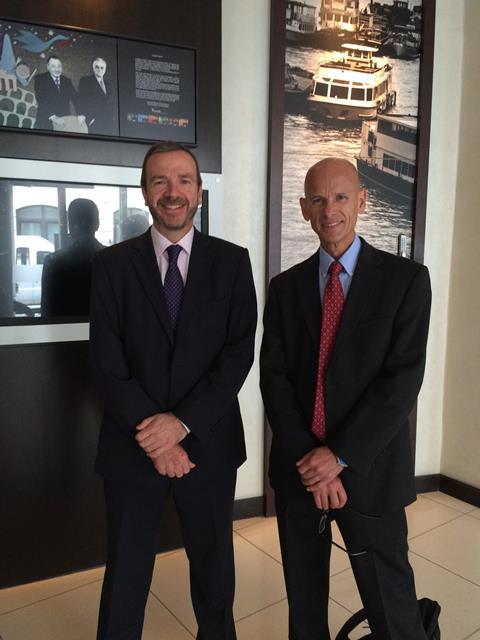 Visicover development director Bob Bevan and managing director Jan Houlberg
How do you feel about the nomination?
It is fantastic and it adds credibility to our company. All this time we have been telling ourselves that we are doing something special, but by getting nominated we realise that other people also think we are doing something special.
As a start-up, what challenges have you met?
Lots. If it was easy everyone would do it. But if we look at what we now have, against what we originally set out to do, it is exactly what we set out to do. Marine is the next market we are working on, but we have other projects in the pipeline.
Other nominees:
TRS Claims
Blue Badge Mobility Insurance
CoVi Analytics
SPIXII
KASKO
RightIndem
RPC Consulting
TECHNOLOGY INNOVATION OF THE YEAR - BROKER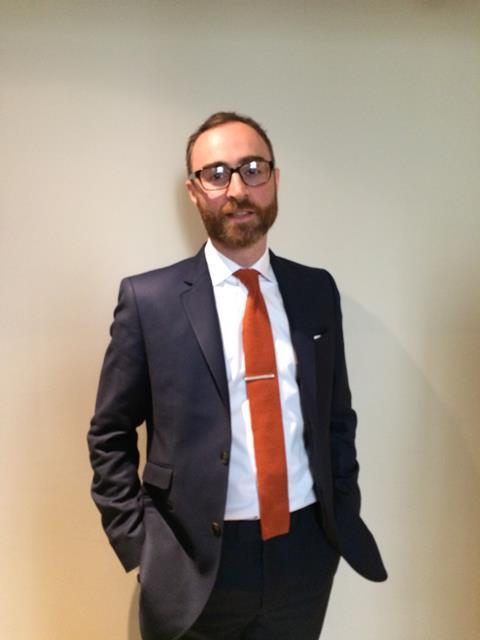 Plan Insurance Brokers marketing director Grant Georgiades
How do you feel about the nomination?
It is a fantastic endorsement of our hard work and it should help move the project forward. We have had a lot of confidence in what we wanted to achieve.
What would winning the award mean?
It would be an incredible achievement for our team. We have taken on this project for the benefit of the insurer and the taxi trade, and it is not really any financial gain. So for us so winning the award would be a nice pat on the back.
Other nominees:
JLT Speciality
Aon Risk Solutions
Morning Data
TigerRisk Partners
ADVO Group Limited
TECHNOLOGY INNOVATION OF THE YEAR - INSURER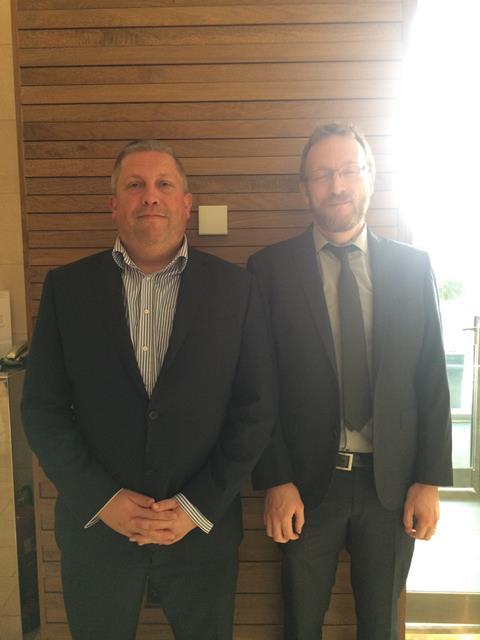 AXA change and delivery director Richard Jenner and technical coordinator Jason Salter presenting AXA's insurer hosted pricing (IHP) platform

Why did you enter the Awards?
AXA has traditionally not been good at celebrating technology. Rather, we move on to the next thing, the next success. But we really just want to celebrate some of the things we have actually done.
What's your biggest achievement?
What we have done has really changed the intermediary and broker space for personal lines. It's given all the software houses and all the brokers a change in what they can do.
Other nominees:
Covea Insurance
Direct Line Group
AXA Insurance (digital claims transformation)