In July Hyperion's chief financial officer stepped down
London based, Hyperion Insurance Group Limited has announced the creation of a fourth business.
It is referred to as Hyperion X and will be launched on the 1 January 2019 to develop key areas of data, analytics and digital platform delivery.
It will manage Hyperion's third-party insurtech investments, as well as incubating its own start-up ventures.
The business will sit alongside its existing broking businesses, Howden Broking Group and RKH Specialty (RKH) and MGA DUAL.
It will be led by Barnaby Rugge-Price who will assume the position of incoming chief executive at Hyperion X with Elliot Richardson as Chairman.
David Howden, chief executive at Hyperion said: "By combining our expertise in international insurance markets with improved business insights from data, we aim to enhance the products and services that we offer to our clients, to reduce the unacceptably high cost of doing business and to open up new markets."
He said that as a Group, Hyperion have always embraced change and that for the firm to continue as independent leaders in the markets in which we operate, investment in technology and data is critical.
Andy Bragoli will take over as chief executive of RKH also effective 1 January 2019. He was previously deputy chief executive and has been with the firm since 1997 leading RKH's property and casualty business since its acquisition by Hyperion in 2015.
Rugge-Price will serve as chairman of RKH, while Richardson will continue to lead RKH's reinsurance business.
RKH Speciality is part of Hyperion insurance group, it uses data and technology to distribute products effectively to the right clients.
Rugge-Price, said: "There has been growing pressure on the cost of delivery across our industry which represents a great threat to us all but, at the same time, a great opportunity for those who can grasp it. I hope that Elliot's and my experience across the market spectrum will combine with our growing inhouse analytics and technology capabilities to deliver a series of products and market platforms that address the needs of clients and markets.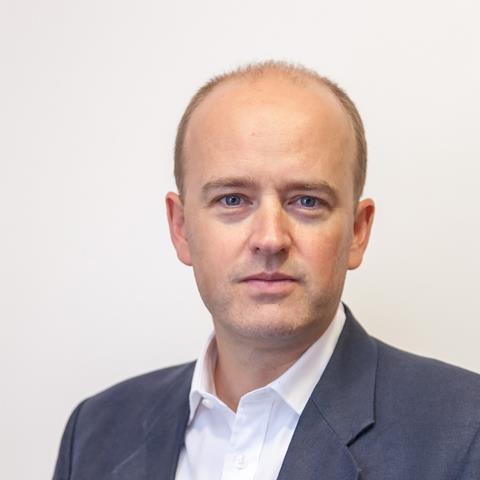 Barnaby Rugge-Price
"I believe the evolution of our industry's proposition is the most important challenge we face, so when David asked me to lead Hyperion X, I eagerly accepted it as an opportunity to devote my time and energy to a critically important project."
Hyperion is an international insurance group, it comprises broking divisions Howden and RKH, and underwriting division DUAL. Hyperion's businesses operating globally.
In July Hyperion's chief financial officer Oliver Corbett stepped down to pursue other areas of his career.
Subscribers read more
Wilson's exit puts an Aviva break up in the spotlight again