The CII's Daniel Pedley on the future of apprenticeships in the industry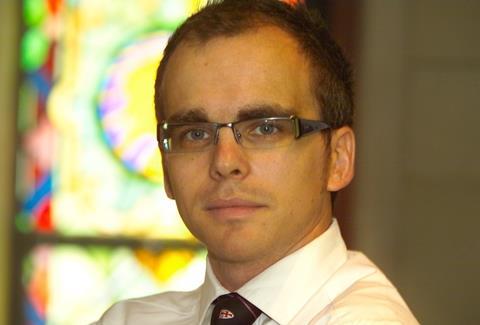 2015 has been a significant year for apprenticeships, with fundamental changes announced, new standards finally introduced and recognition for the best and brightest within insurance.
Following the Conservatives' election victory, their target of 3million stars by 2020 has driven apprenticeship policy ever since – not least the announcement of a compulsory levy on employers. In tight fiscal conditions and in a drive to have more firms training apprentices, the financial burden has shifted, in the main, from state to employer.
From April 2017, all UK employers with a paybill of £3m will be liable to pay a levy of 0.5% of their paybill. This can then be recouped to pay for apprenticeships in England (details for Scotland, Wales and Northern Ireland are still to be announced). However, don't use it and others will be free to draw the funding down.
Although there are still many details to be ironed out, not least what happens to those with paybills of less than £3m, it is clear that this represents a radical shift in government policy. What impact it has, especially on employer behaviour in a sector like insurance that already spends a lot on wider training, is difficult to predict. Watch this space.
This year has also seen the launch of the new trailblazer apprenticeships. These have been created by employers and professional bodies to serve the specific needs of our profession and have been long awaited. The Level 3 Insurance Practitioner, which includes Cert CII, and the Level 4 Insurance Professional, which includes Dip CII, received ministerial sign off in the autumn and we have already had the first starts.
December witnessed the culmination of the CII and Insurance Times' search for the insurance apprenticeship of the year. Beth McNeil of RSA was presented with the title at this year's Insurance Times Awards. Apprentices from all over the country took part in the competition, demonstrating talent and enthusiasm that will serve our profession well for a long time to come.
As more details of changes to apprenticeships emerge, the CII will be there for you. We will be updating our employer guide in January to reflect what is happening and our levy briefing (www.cii.co.uk/38646) covers the latest developments. One thing is for sure, the world of apprenticeships is never dull!