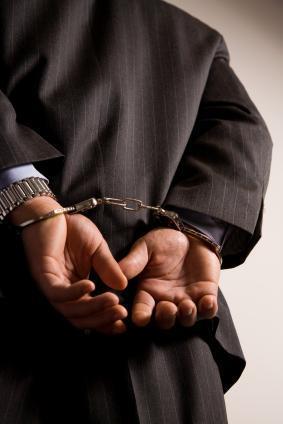 Is fraud increasing, or is the industry simply getting better at detecting it? Over the last few years many firms have set up fraud teams, and most insurance companies regularly employ private investigators to catch fraud.
Robertson & Co Investigations and Surveillance chairman Gavin Robertson highlights the difficulties that insurance companies face when dealing with criminals. He says: "The police will not investigate business crime. What they say to the companies that are suffering an internal theft or fraud is: 'Go away and instruct a private investigator to get the evidence and bring it to us and we will consider a prosecution.'
"Unless there is a fraud over £1m or so, or there is a privately funded police unit like there is now for insurance crimes, the police are basically not interested."
The launch of the Insurance Fraud Bureau in 2006 and the creation this year of the Insurance Fraud Enforcement unit in London have marked significant developments in fraud detection and prevention, and have already had a positive impact on the industry.
There is no doubt that fraud detection methods have improved greatly, particularly on the part of insurers; however, brokers also suffer the effects of fraud. Soaring premiums make sales difficult, especially in the commoditised motor market. Insurers are keen to see brokers rooting out application fraud, and sharing information and intelligence about potentially fraudulent customers with insurers.
Top three trends
1. Organised gangs
With orchestrated claims costing them millions of pounds, insurers will use any technique, including spotting relationships and behaviour patterns, to catch fraudsters.
August 2005: Criminals' services
An organised gang in Bradford was found offering 'accident management' services, staging accidents and helping to make fraudulent whiplash claims.
October 2006: ID card fears
Tony Blair's Labour government was warned by IT experts and academics that their proposed National Identity Register could make identity fraud easier not harder, seeing insurers hit with a huge surge in identity fraud claims.
February 2007: Court win
A case in which fraudsters staged an accident was thrown out of court after a landmark ruling in favour of Groupama. The case indicated a change in courts' appetite to awarding costs against fraudulent claimants.
August 2008: Gang jailed
Thirteen people involved in a 'cash for crash' gang were sentenced to a total of 10 years in prison following investigations by Hertfordshire police and the Insurance Fraud Bureau. The group had made claims totalling over £250,000 for car accidents that had never happened.
September 2009: 'Slip and trip'
A crackdown on motor fraud saw criminals switch focus towards liability fraud. Over 12 months, detection rates rose by more than 50% as organised gangs took on contracts to stage 'slip and trip' accidents in the workplace.
August 2010: Blackspot
Birmingham was the number one hotspot for organised motor fraud in 2010, according to the Insurance Fraud Bureau's staged accident league table. Liverpool and Blackburn were in second and third place, respectively.
October 2011: Gang sentenced
Seven men were sentenced at Harrow Crown Court for their roles in three fraudulent insurance claims totalling more than £50,000. A third member of the gang, wanted in connection with all three claims, remains at large.
2013: Casualty fraud
Organised gangs are expected to move into casualty, seeing this as a softer touch compared to motor, where counter-fraud measures are making it harder to get away with crime.
2. Application fraud

Online quoting encourages customers to massage the truth. Research shows most people in the UK feel it's at least partly acceptable to misrepresent personal data.
July 2007: Aggregator data
Comparison site uSwitch.com claimed that 10% of drivers gave inaccurate data such as age, address, no-claims bonus, and previous driving convictions in attempts to save money on car insurance.
July 2008: Cifas stats
UK fraud prevention service Cifas reported a 13% rise in the number of cases where people misrepresented information to underwriters when taking out a policy.
September 2009: Frequent cheats
Motor insurer KGM compiled reports from 80 of its broker partners to reveal widespread application fraud, with customers frequently lying about age, claims history and occupation to get cheaper quotes.
June 2011: Identity fraud
Brokers and insurers introduced identity-checking software at application stage as front-end fraud levels increased.
January 2012: Application fears
Application fraud is rising, according to 40% of brokers who responded to a survey conducted as part of the Insurance Times Fraud Charter. A total of 22% see it as more serious than claims fraud.
3. Counter-fraud
Falling investment income has led industry to sharpen its focus on fraud. ABI estimates for the total cost of fraud soared from £1.6bn in 2007 to £2.1bn in 2011.
July 2004: Phone fraud
The Metropolitan Police cracked down on policyholders falsely reporting mobile phone thefts, saying that around 2,500 people a year reported lost phones as stolen.
August 2006: IFB launched
The newly founded Insurance Fraud Bureau appointed former RBS Insurance head of counter-fraud Sue Jones as head
of unit.
July 2007: IFB first steps
The Insurance Fraud Bureau reported savings to insurers of £15m at the end of its first year of operation, having played a part in 20 investigations and 74 arrests. Biba established its own fraud committee to offer training to brokers, and to support them in reporting suspected cheats.
November 2008: Social media spy
Twitter, Facebook and other social media sites became sources of information and evidence for claims investigators who began using them to piece together the activities and movements of suspected fraudsters.
March 2009: Allianz fraud foresight
Allianz hired 17 new personnel to join its technical and operational fraud teams, in anticipation of recession-related increases in fraud. In 2011, Allianz saved £50m through fraud detection.
November 2010: Cheatline opens
The IFB Cheatline was opened in a blaze of publicity, co-ordinated jointly with the Ministry of Justice, with the aim of encouraging the general public to shop fraudsters and suspected cheats.
January 2011: Fake broker busted
The Metropolitan Police's Fraud Squad recovered a large amount of fake insurance documents after raiding the home of a suspect in London. The man was arrested on suspicion of making an estimated £40,000 by illegally trading as an insurance adviser.
January 2012: City police crackdown
The new industry-funded anti-fraud unit at City of London Police has made 60 arrests since January, including busting several ghost brokers and identifying
numerous 'cash for crash' rings.
July 2012: Convictions recorded
The National Fraud Register is expected to go live in Q3, recording details of all convicted insurance fraudsters with a view to making the information available to insurers at quote stage. AXA head of fraud Richard Davies says: "It will allow the insurer to make a decision - perhaps to charge more or to decline an application."