Product innovation has taken off in recent years, with brokers becoming better at spotting new customer needs and taking advantage of market opportunities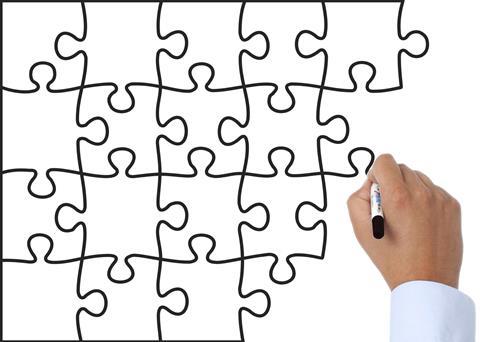 Innovation is alive and well in the schemes market, as recent examples demonstrate. Intermediaries alert to market trends and changing legislation are often best placed to spot an opportunity before it arises.
More than two-thirds of brokers believe the UK general insurance market has become more geared towards schemes in the past three years, according to research by UK General. It also found that a quarter of brokers had experienced more than 60% scheme growth over the past five years.
By being close to their customers and local markets, brokers are best placed to identify specific trades or individuals likely to benefit from a more tailored product. This has become even more important as many insurers have centralised their operations, closing local branches.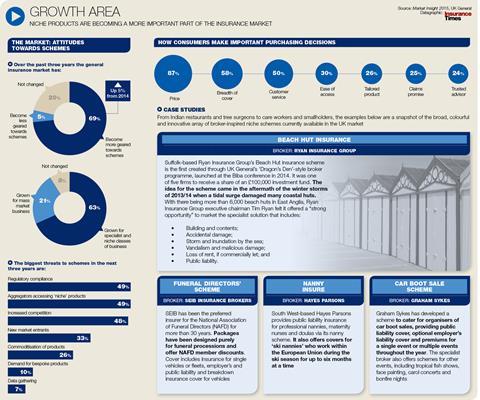 Click here for a larger version
Camberford Law managing director David Ottewill says: "We're doing some work on our recruitment consultants scheme because of changes in legislation affecting them. We hope this will mean we're in a good position to retain and write more of these.
"We've also started a domiciliary carers' scheme because that's a growth market," he says. "So you look at trends to see where growth is likely to occur in a certain sector to see if its ripe for another product.
"Regulatory change is sometimes where opportunities do come along," he adds. "In the early 1990s we started a tour operators' scheme because of certain EU directives, and that led us to think it was a growth market and therefore we went into it in quite a big way."
Ticking all the boxes
It takes more than just a good idea, however, to get a scheme off the ground or to gain buy-in from insurer partners.
Covéa Insurance schemes broker manager Liam Casserley says: "For every 10 speculative scheme enquiries we see, perhaps only one ticks enough boxes for us to want to take things to the next stage."
"In general, schemes belong to brokers and not insurers," he adds.
"For me, the insurer is a just a trusted but temporary custodian sitting behind the broker's scheme."

Join the debate in our new LinkedIn specialist discussion forums