Community and social organisations are viewed as a growth market by most brokers, although prices remain soft to middling. Plus, which insurers service the sector best, and why?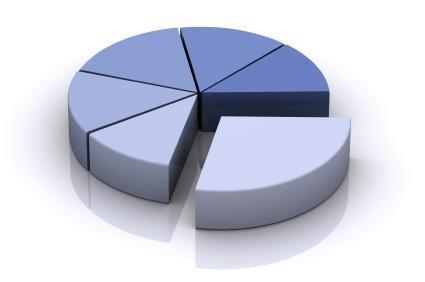 1 Do you view community and social organisations as a potential growth market for 2012?
An overwhelming majority, 73%, see communities and social organisations as a potential growth market in the year ahead. Those expecting the market to stay flat make up 19% of respondents, while another 8% see no potential for growth.
2 Do you think aggregators will enter the sector and introduce price wars?
Opinion is more or less equally split on whether or not aggregators will make inroads into community and social organisation business. A total of 17% expect aggregators to try to enter the market, but ultimately to fail, while 25% say the sector will remain aggregator-free. On the other hand, 29% think that aggregators will begin making inroads soon, and a further 29% of respondents believe that aggregators will enter the market over the longer term.
3 How would you describe rates within the sector?
The diversity of the third sector means that it has largely been spared the price-lowering effects of commoditisation - so far. Most brokers, 57%, report that rates are middling, while a further 43% say they are soft.
4 What's your view on the level of claims fraud in the community and social organisations sector?
Brokers report low levels of claims fraud within community and social organisations. A group of 39% believe that fraud is rarer in the third sector than in others because the people working in it are more honest. The rest, 61%, report fraud to be no more or less prevalent than in other areas of their business. No respondents said claims fraud was rife.
5 Have you encountered cash fraud in the sector?
Insurance against cash fraud is sold widely in the sector because many organisations deal regularly in cash. Over two-thirds of respondents (66%) say that
they have never encountered cash fraud. But 30% had experienced fraud worth more than £3,000, and 4% had seen cash fraud of up to £2,999.
6 How much of your yearly GWP is accounted for by community and social organisations (such as charities, leisure trusts, village halls)?
Most brokers write a small quantity of business in the community and social organisation sector. For 70%, this third sector accounts for less than a quarter of their annual written premiums. A total of 9% of respondents write no business in the sector, and for the same proportion, 9%, it represents between a quarter and half of their yearly business. A total 3% generate half to three-quarters of GWP from it. Brokers fully specialising in the market – writing more than three-quarters of business in the third sector – made up 9% of respondents.

Views
Which insurer would you go to first for a community or social organisations policy, and why?
'Markel has a good online quote and bind system. I like the fact that referrals can be dealt with quickly too'
'Ansvar is traditionally the main player and understands the sector well'
'Ecclesiastical is established in the sector, competitive and reliable'
'Ansvar, due to its knowledge of the sector, access to underwriters and speed of response'
'Markel's online system is quick and easy. For more complex cases, Markel has knowledgeable local underwriters. Value-added services are second to none'
'Ansvar has specialist knowledge, products, expertise, risk management, excellent underwriting and low minimum premiums'
'At the moment, the choice is either Aviva or Ecclesiastical'