The revised Insurance Mediation Directive could make commission disclosure mandatory by 2019, and brokers fear that will create extra costs at a time when they are under other regulatory pressures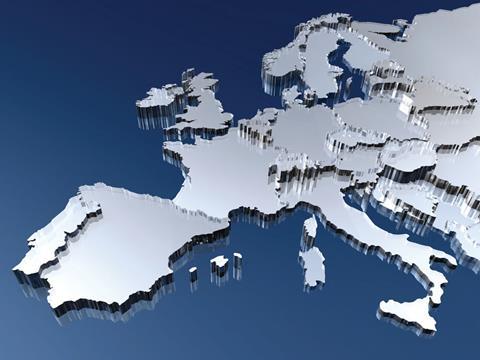 What can the industry expect to see in the latest draft of the Insurance Mediation Directive (IMD)?
The revised IMD (IMD II) should be published in the coming month. The IMD has been around since 2005, but the European Commission wanted to change it because it was concerned about lack of transparency and conflicts of interest in insurance sales.
There have been a couple of big hints about some of the content. Explain.
The revised IMD is likely to recommend that brokers disclose commission levels to their clients. Biba chief executive Eric Galbraith has warned brokers that IMD II could result in mandatory disclosure of commission by 2019.
Galbraith said: "This could be an example of a 'one size fits all' approach from Europe, which could have a detrimental impact on our sector. We continue to make the case for the Biba-led industry guidance on transparency, but political interference in the remuneration system could be a by-product of the over-zealous application of investment type rules into the insurance sector."
Biba is unhappy that brokers seem to be getting tarred with the same brush as investment advisers, where the issue of disclosure is a much more pressing issue.
Biba head of compliance and training Steve White says: "In the investment world it is not unreasonable for the customer to want to know how much of his pound is going into the pot to be invested, and how much is not. In the insurance world, ours are contracts of indemnity, so it doesn't matter how much of the pound is going into the risk pot, the claim will get paid whether it is 80p or 50p."
What do brokers fear?
Brokers fear that mandatory disclosure will create extra costs at a time when their businesses are already under immense pressure from other regulatory burdens. However, there are others, such as compliance expert Branko Bjelobaba, who argue that disclosure will shed light on some of the high commissions being charged by brokers. That's especially the case for some of the larger brokers that demand large commissions from insurers, the condition being that they deliver a certain volume of business.
"Is the payment commensurate with the work done? If the insurer is paying far too much, in essence it becomes a bribe, and if the broker is receiving too much, they know it's a bribe. The overriding duty is to treat customers fairly," Bjelobaba said.
Will the revised IMD affect any other insurance sectors?
IMD II is also likely to affect UK loss adjusters. Chartered Institute of Loss Adjusters executive director Malcolm Hyde says that this is likely to focus on providing consumer confidence in loss adjusters and demonstrating competence.
Speaking about the new regulation, Eiopa chairman Gabriel Bernardino recently said: "In my opinion, it is fundamental to assure that all loss adjusters working in the EU follow strict rules of professional conduct, including maintaining qualities of integrity and impartiality, and are bound by sound loss adjusting practices." There is likely to be a consultation before any new regulation comes in, Hyde adds.