Tim Philip leaves PIB after three years, so what's next?
Tim Philip has officially left PIB Insurance as chief operating officer after three years at the company.
After being contacted by Brendan McManus in July 2015, Philip joined the consolidator as a consultant, after two years as chief operating officer and chief financial officer of Bluefin.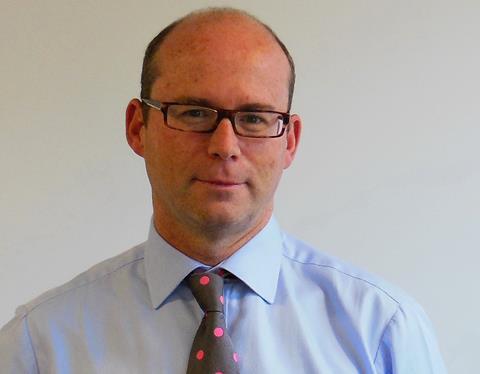 Since then, he saw the company progress from the small company, which wasn't FCA approved, and a head count of around 20, to a company with over 1100 staff and around 35 offices in the UK and Guernsey.
Philip said: "I joined short term as a consultant in 2015 when Brendan was at the very early stages of creating PIB. At that time there the business was very small (perhaps 30 people) so there was no long-term role to fill."
In December 2015, PIB obtained substantial funding from Carlyle private equity, and by April the following year, PIB had secured its first two acquisitions and achieved FCA approval.
"I really enjoyed supporting Brendan through that period," Philip said. "It was an easy decision when I was asked to stay on in the COO role and lead the change and integration programme.
"I had a broad role covering all operational areas, which was a welcome challenge in light of the planned rapid growth."
McManus
Philip had nothing but positive things to say about his old chief operating officer, praising his ambition and execution of the business strategy.
"Brendan McManus had great ambitions from the start and I think PIB have good reason to be very pleased with the rapid progress made. PIB has made excellent acquisitions and it was a pleasure to work with them as they came into the group.
"I certainly expect PIB to continue in the same positive way and I look forward to reading about more acquisitions and success in the future."
What next for Philip
"My roles at PIB and, previously, Bluefin started as interim / consulting roles before being asked to stay on at both. I want to build on the experience I have gained and I get great enjoyment from taking on new challenges.
"So now I'm meeting with companies and investors who have their own big ambitions or challenges. Just now there is so much activity across financial services and more broadly which covers M&A and business change and I'm keen to stay involved with that.
"I'm also convinced that technology disruption will move from personal into commercial insurance in the near term and that will open a whole range of challenges. It might seem a little strange but I like that the future could go in many different directions."