Alastair Lyons to leave broking group this year after hiring new chief executive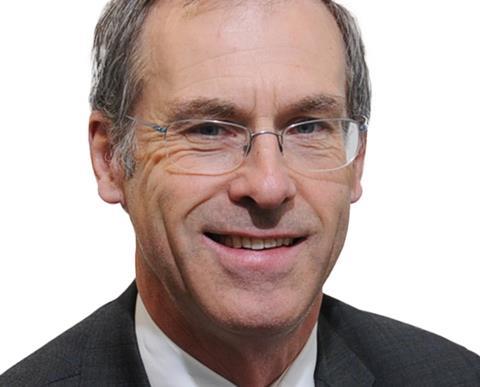 Towergate executive chairman Alastair Lyons has defended his company's decision to opt for a takeover deal that will render its shares worthless and cause a part of the company to go into administration.
He also revealed that he will leave Towergate this year after finding a replacement chief executive.
Administration
This morning Towergate announced that it had accepted an offer from its secured creditors, which account for £715m of its £1.05bn debt. Under the deal, intermediate holding company Towergate Finance, which issued the group's bonds, will enter administration.
Also, the deal means that current shareholders, including private equity owner Advent, founder Peter Cullum and other shareholders will get nothing.
Speaking to Insurance Times following the announcement of the deal, Lyons said: "The only part that goes into administration is the intermediate holding company which has the debt.
"This is a completely standard part of the delivery of this type of restructuring and it doesn't affect at all any of the operating companies within the business."
He added: "No extent of the administration applies to the contracts we have with our people, customers, suppliers or insurance partners."
Shareholders
Also under the deal, shareholders will get nothing in return for their Towergate shares as ownership will transfer to unsecured creditors.
Those that accepted Towergate shares as incentives or in part payment for their businesses may be unhappy with this arrangement.
Towergate incentivised some employees with shares and also paid for parts of some of its acquisitions in shares.
Lyons said that Towergate had been "very clear" that ownership would transfer from the existing shareholders to the secured creditors under the deal.
He also pointed out that the company expects to pay out up to £33m as part of employees' long-term incentive plans and deferred considerations for acquisitions. These payments were triggered by the transfer of control.
Lyons also said the secured creditors offer, which values Towergate at £716m, was higher than the other bids. Marsh, for example, was reported to have bid £650m in cash for Towergate.
Leaving Towergate
Towergate has now resumed its search for a chief executive to replace Mark Hodges, who left the company last October.
The search was postponed because of the uncertainty about the company's future, but Lyons said: "Now that we have complete clarity as regards our financial basis going forward, we will dust off those dialogues and bring something to a conclusion. It is high on the list of priorities both for myself but also for our new shareholders."
Lyons, previously non-executive chairman, became interim executive chairman following Hodges' departure. He says he will revert to being a non-executive, but not at Towergate.
He said: "I had already said to Advent that I didn't intend to carry forward into a further cycle and that is also what I've told the various parties that we have been talking to . I will transition the chairmanship."
Join the debate in our new LinkedIn specialist discussion forums