Moving small clients to call centre 'essential for growth' says chief executive Mark Hodges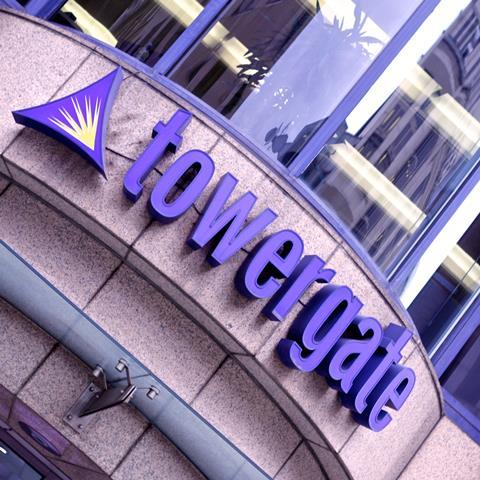 Towergate is planning to axe 750 jobs from its branch network as it looks to transfer its dealings with small commercial and personal lines customers to a new call centre in Manchester.
Under the plans, clients with premiums of up to £5,000 that already deal with the Towergate's branches by phone will instead talk to its call centre.
Currently Towergate receives £150m to £200m in gross written premium from the small business customers it will deal with from the Manchester centre.
Towergate told staff about its plans this morning, and is in a period of consultation which will last until June or July.
Around 400 jobs will be created in Manchester this summer, and branch network staff at risk of redundancy offered the chance to relocate. The net effect is that Towergate's headcount will reduce by 350.
Towergate said the phone service would give customers a better experience with shorter waiting times and lines open from 8am until 8pm and at weekends.
"We need to broaden and improve our customer proposition for our smaller customers and the feedback is 9am to 5pm doesn't work for them," group chief executive Mark Hodges told Insurance Times.
"Towergate has always been about reinvention and change. Today's another example of how we continue to do it," he added.
"We don't take these changes lightly. Ultimately these changes are about delivering better service, more consistently and efficiently. This is essential for the future growth of Towergate."
The move follows an 18-month pilot in Milton Keynes.
"Making sure they can get through to a well trained professional who understands their needs is all part of the proposition and the pilot we've been running to prove to ourselves we can do it," Hodges said.
He would not be drawn on how much the 350 reduction in headcount would save the broker. But he insisted the move "isn't an expense-driven initiative".
He said Towergate remained "fully committed" to the branch network.
The move follows plans to shed 240 accounting roles from the branches and centralise the functions into offices in Leeds and Maidstone.
A small number of those back office roles will also be moved to India under the plans.
"We're really trying to make sure all the branches are focused on servicing their clients as their prime and major responsibility and not dealing with all of that other stuff.
"It means our branch staff are face to face, advisory and high quality."