Towergate incoming boss Ross alleges harassment and bitter conflicts going on at the top of the broker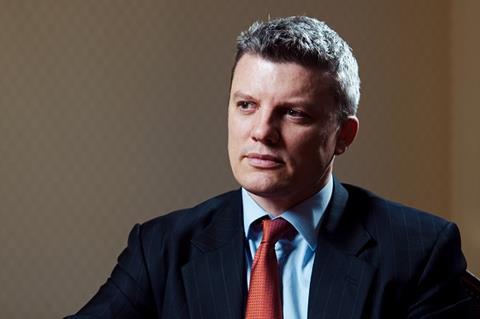 David Ross has today lifted the lid on the bitter conflicts going on at the top of Gallagher which allegedly helped trigger the exits of big hitters Janice Deakin, Adrian Brown and Mark Mugge.
Ross is also suing Gallagher for harassment, claiming their use of private investigators was so intrusive he 'feels unsafe in his own home'.
Ross, in his defence and counter-claim against Gallagher accusations that he messed up their acquisition opportunities and illegally poached staff to join him at Towergate, alleges that:
He repeatedly warned Gallagher that its incentives were below market rates and made the company vulnerable to executives leaving
Tom Gallagher was warned repeatedly that Janice Deakin, Adrian Brown and Mark Mugge were all unhappy
Gallagher board member and retail president James Gault 'behaved appallingly' towards former commercial head Janice Deakin when he visited London. Deakin then told HR she wanted to resign in November last year.
Gallagher International management were 'humiliated' after New Zeland and Australia territories were withdrawn and then Ross was largely frozen out of the OAMPS acquisition
That Gallagher tried to oust him on three separate occasions before he finally walked out of the business
The frustration with his treatment was so bad he broke his phone in anger
Risk head Sarah Delgarno warned Gallagher US that the FCA believed there should be an independent chairman given the size of the UK business - but she felt 'undermined' when they said they wanted an FCA meeting without her
Details of his surveillance were so badly kept that even junior members of staff within Gallagher knew and it became office gossip
Gallagher broke the Data Protection Act when processing Ross's private information
There was a Gallagher price cap on $30m acquisitions, meaning there was no way they could buy Towergate which was valued at $4bn by Advent
Ross is fighting against allegations from Gallagher that he diverted acquisition opportunities including Towergate, Autonet Insurance Services and Canadian broker Iridium Risk Services, and the concealment of wrongdoing by the defendants.
He is also accused of organising a team move from Gallagher to Sierra Investment Holdings and Highbridge Principal Strategies.
A spokesperson for Gallagher said: "It is not appropriate for us to comment on this matter while the case is ongoing."
The trial is expected to take place in July.
More to follow.