Consolidator must win over price-conscious shareholders and wary network members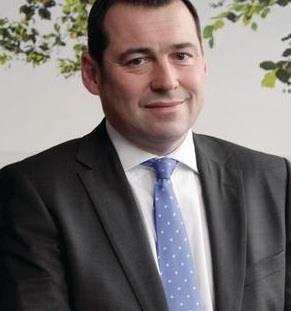 To jump to Insurance Times's 'we say', click here.
To jump to Insurance Times's 'pass notes' on the story, click here.
Towergate faces a fight to win over Cobra's shareholders and network members if it pursues its bid to buy the company.
The deal has raised concerns with Cobra network members, as many see Towergate as a rival broker. Managing director of Preston-based The Insurance Broker Mark O'Connell said: "Towergate is a competitor to us, rather than offering complementary services. Towergate would have to allay my fears that it would no longer be a competitor to me, which it is at this point in time."
A spokesman for Romsey-based Savage & Bullock said: "We, as a broker, have come up against Towergate where it has tried to attack our business. So the thought of it owning the network would not be too pleasing."
Meanwhile, Insurance Times understands that there is feeling among certain Cobra shareholders that Towergate is trying to buy the business on the cheap. Instead, shareholders want to plough on with the restructuring plans aimed at reducing debts.
Cobra's share price has more than halved in the last six months, dropping to 20p from 42p. The 20p share price, at close of trading on Tuesday, is still some way below its 27p net asset value per share, according to Insurance Times calculations from the consolidated accounts in September last year.
Despite these challenges, Towergate has a number of cards to play.
It has experience in successfully integrating network members.
First, it acquired Broker Network in 2007 and quickly quelled network member discontent.
Secondly, the consolidator has a £100m acquisitions warchest, meaning it easily has the firepower to raise its bid at any given point to tempt shareholders into a deal.
Towergate faces competition from Cobra chief executive Steve Burrows. He has formed an acquisition vehicle, called Alto Intermediary, to buy out the firm.
Towergate could walk away from the deal, knowing that it has a number of niche and regional brokers lined up for acquisitions.
According to one source, the consolidator has more than 30 acquisition deals in the pipeline and is doing due diligence on at least eight or nine of them, all of which are smaller brokers than Cobra.
"You won't see it associated with big deals like Giles or Oval, so any rumours that you get of interest there are going to be wide of the mark," another source said.
On Tuesday Towergate sister company CCV announced the completion of its deal to buy broker Capital & County, having bought a 30% stake in the company in 2008.
Capital & County controls about £11m gross written premium and employs 26 staff. The business will continue to operate from its current site in Faversham and be managed by joint managing directors Roger Jordan and Nigel Hargreaves.
As well as growing the top line through acquisitions, Towergate chief executive Mark Hodges is looking at cost efficiencies in the business. On Wednesday, it emerged that 31 roles at Towergate Riskline could go into consultation following a review of the business.
Towergate is assessing the roles of all staff in the Leeds branch of Riskline, which shares an office with a Towergate Insurance broker branch.
Insurance Times understands that the review could lead to consultations affecting all the Riskline employees in Leeds and that Towergate could move Riskline staff to the main office in Oxted, Surrey.
Riskline staff were told of the review last week by Towergate Partnership managing director, SME division, Amanda Walton.
A Towergate spokesman said: "We don't comment on personnel matters or matters pertaining to people's personal circumstances."
We say …
● Cobra shareholders face a tough decision. Selling at its current share price would be well below the company's net asset value per share. However, if they reject the Towergate deal, they will need absolute confidence that the debt reduction programme can be successfully completed and that, hopefully, the market will then harden.
● Cobra chief executive Steve Burrows (pictured) is keeping his cards close to his chest regarding efforts to buy out his partners. His advantages are that he knows the business inside out and already has a 24% stake in the firm.
Pass notes: Cobra
Why is Cobra up for sale?
The company has been struggling with high debt levels and has been selling units to pay off the debt. Sources suggest that market conditions have made it tough to maintain this highly leveraged position despite efforts to cut the debt, and some members had simply had enough and wanted out. Burrows said last year he was aiming for Cobra to be completely debt free in five years' time.
What would Towergate gain from buying Cobra?
Cobra is a multifaceted business. Its operations include a broker network, a Lloyd's broker, a retail broker and an underwriting agency - essentially giving Towergate the opportunity to bulk up in its key areas. Also, with Cobra in a weakened state, Towergate could get these benefits at a bargain-basement price. In addition, Towergate needs to make acquisitions such as this to keep growing its revenue and pay its own debt - tough to do in today's market conditions.
Who are Cobra's main shareholders?
Cobra chief executive Steve Burrows is the biggest single shareholder with 24% of the company. John Lincoln, managing director of Cobra Network and executive director of Cobra London Markets, is the second biggest shareholder with 11.2% and Mark Zandler, director of group operations at Cobra Resource Management, is the third-largest shareholder with 11.1%.