Clive Nathan says remaining team are up for business changes as Fusion invests in IT and new offices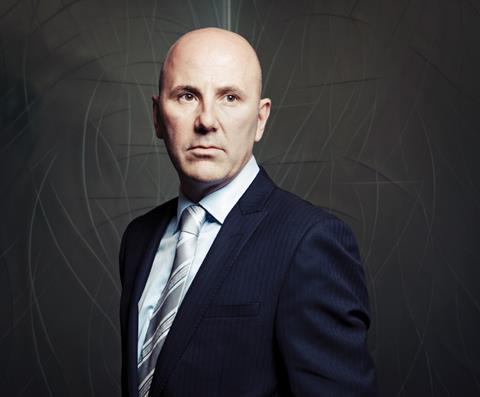 Towergate Underwriting has not lost any business or the confidence of its capacity providers following the resignation of 22 Fusion staff for Arthur J Gallagher, its chief executive has said as the MGA looks ahead to geographical and product expansion.
The resignations began with the departure of Fusion managing director Nick Wright and underwriting director Stewart Gardiner in June, with several underwriters and regional managers following.
The departures followed the restructuring of Towergate's underwriting division into bespoke and volume units, with Fusion, which had operated with relative autonomy, coming under greater group control.
Chief executive Clive Nathan told Insurance Times he had visited every Fusion office in the last month and that spirits were high.
"The mood is that they're really up for it and up for the change that we're making," he said.
"The idea that Fusion was a very standalone business within the Towergate stable is now being replaced with [the idea that] Fusion is a great brand that we can do more with.
"At the moment I'm delighted with what the team is doing. They've got the bit between their teeth; they're really up for the changes we're making to empower underwriters to trade.
He also said that the business's retention rates have not slipped in the weeks since the resignations, with one branch completing a record month for new business in July.
"Fusion gets business because of its service and the way it does business, not purely because of individual personal relationships," he said.
"We're not seeing any real hiccup at all."
In total, the former Fusion business employed 140 people before it was merged with the larger Towergate Underwriting bespoke unit, which now has a total of 900 staff.
Nathan has spoken personally spoken to the chief executives of Fusion's major capacity providers and said: "They are all absolutely supportive of Fusion and of Towergate generally."
He also revealed promotions and appointments to fill some of the gaps that will be left.
Jon Hipkin will run Fusion's Leeds branch and Scott Hallett its Bristol office. Keith Osborne has moved across from Arista to become head of property.
Nigel Francis is running the claims team, while Jamie Lye has joined as head of technical underwriting after 30 years at Aviva.
"Over the next three months we'll employ another 20 to 30 people in Fusion and across the business in order to replace some of those people and also hires that we had planned anyway to fuel the growth," Nathan said.
The role of Fusion managing director, previously held by Nick Wright, will not be replaced following the bespoke underwriting merger, headed by chief executive David Bruce.
Investment
Looking ahead, Fusion is investing more than £1m on a new IT system with MI Trader that will tailor the policy documents sent to clients, instead of sending universal wordings to everyone.
"It means when you get a policy, it will only have the sections that apply to you," Nathan said.
He added that the new system will free underwriters from the administrative work of looking at which endorsements apply, and make it easier for brokers to do business with Fusion.
It will also launch a new terrorism and cyber product based around its revamped product suite in the fourth quarter.
Meanwhile, Towergate plans to open a sixth Fusion office in Manchester by the end of the year and is looking at a seventh in north London or Hertfordshire.