Trio pull insurance of exports to new Greek importers, but existing policies still valid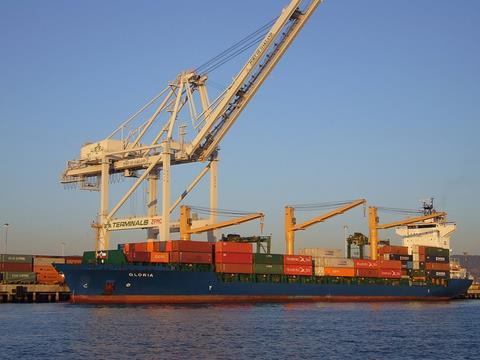 Trade credit insurers Atradius, Coface and Euler Hermes have stopped covering firms that export to Greece over concerns about claims.
Atradius has ceased covering exports to new Greek importers, and is also considering the default risk of all Greek companies. In addition, it is pulling or reducing cover on exports to Greek firms that rely heavily on imports or doing business with the public sector.
In a statement, Atradius said: "While we will not cover supplies to new buyers in Greece, we continue to cover the trade credit risk with regard to selected existing buyers of our customers.
"We remain on cover for risks already taken on before withdrawal or reduction of the credit limit in accordance with the policy conditions. For domestic trade within Greece we are keeping significant cover in place."
Ability to pay
Coface has also stopped underwriting new exporters shipping to Greece after concerns about Greek importers' ability to pay.
Euler Hermes, meanwhile, has done the same. It said existing contracts would be honoured.
Elsewhere, XL Group's political risk and trade credit arm has announced a deal enabling it to write business through Lloyd's by using XL's Syndicate 1209.
XL deputy global head of the political risk and trade credit unit Joe Blenkinsopp will become class underwriter for the syndicate.
Vice-president
The insurer has also bolstered its political risk and trade credit team by appointing Mark Houghton as vice-president and senior underwriter for its Asian business.
XL Group global head and chief underwriting officer for political risk and trade credit Richard Maxwell said: "As businesses look for new growth opportunities in all parts of the world, we're looking to support their strategies to ensure that their plans and profitability are not hindered by political unrest, default of payment, embargoes, governmental expropriation, or other situations beyond their control."
An XL spokesman was unable to comment on whether the insurer was still covering new exports to Greece at the time of publication.
Pass notes: Trade credit insurance
Why would trade credit insurers reduce cover like this?
The trade credit insurers are concerned that a wave of Greek companies might not be able to pay their clients for imports, leading to high levels of claims being made against the insurer. Trade credit insurers are wary of this, and will pull cover to prevent big losses.
What is the effect of reducing trade credit cover?
In the past, trade credit insurers have been criticised for pulling cover when there is a possible knock-on impact beyond the insurer, especially on household name companies. For example, Euler Hermes was criticised in April for reducing cover on Thomas Cook because of the possible impact it would have on the travel company's holiday providers, such as Virgin and Royal Caribbean.
Talking points …
● When pulling cover on troubled companies, where should trade credit insurers draw the line between protecting themselves from large losses and helping the companies stay afloat with insurance cover?
● Should trade credit insurers avoid riskier markets rather than offer something that could be removed when it is most needed?