Insurer wants to help customers understand insurance jargon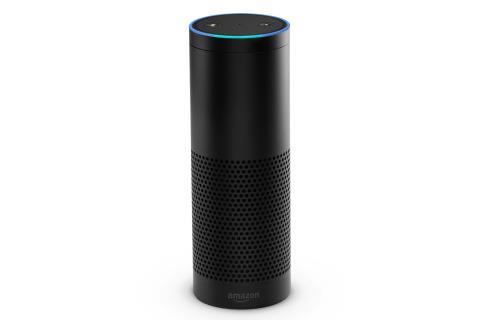 US insurer Safeco, a brand of the Liberty Mutual Insurance Group, has created a chatbot application for Amazon's voice-controlled speaker Echo that will explain complex insurance wordings to customers.
The speaker is powered by a cloud-based virtual assistant called Alexa.
In the Alexa 'app store' users can download apps or 'skills' developed by third parties.
Safeco's skill dubbed the Insurance Advisor finds local independent agents and explains jargon insurance terms.
Liberty Mutual executive vice president and chief operating officer James MacPhee said: "We are redefining how vehicle and homeowners shop for and learn about insurance."
"Alexa presents a unique opportunity to have a vocal presence in consumers' homes, providing additional value and ease, and allowing a new connection to be made between insurance providers and consumers."
The Insurance Advisor is currently only available to US customers.
Liberty Mutual has in addition developed a skill that will automatically generate quotes. It is due to launch later this autumn.
The UK social media broker Bought By Many is also looking into this space.
Bought By Many chief technology officer Guy Farley told Insurance Times that Alexa insurance skills can be useful for customer service purposes, but that getting consumers to download these skills will be difficult.
Farley said: "This presents exactly the same problems as with insurance apps. Customers are not really prepared to download an app to get a quote, and the Echo uses the same model.
"Where this will come into effect is if the insurer has an ongoing relationship with a policyholder. That policyholder will probably download an app, or a skill, to get an improved service from the insurer."
Bought By Many has internally developed an Alexa skill for pet insurer Exotic Direct that generates quotes. It is still in the testing phase.
Farley said that interpreting what a person is saying about their pet [to Alexa] and then turning that into a quote is complicated for insurance.
Bought By Many will continue to look into how the Echo can be useful for insurance purposes.