Flotation predicted for two to three years, while telematics explored in theory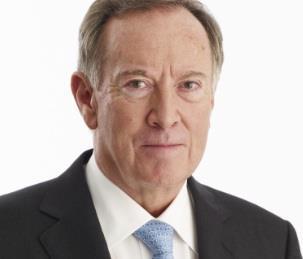 Esure founder Peter Wood has outlined his vision for the company following this week's decision to step aside from the chief executive role.
In a rare interview with the trade press, Wood spoke to Insurance Times about his joint shareholding with aggregator Gocompare, the appointment of longstanding chief operating officer Stuart Vann as chief executive, telematics and Esure's plans to list on the stock market.
Wood, who founded Direct Line with Martin Long in 1985, and has started up several companies, said Vann is "the best person I've ever known".
Wood said: "I've been in this world for years and years, and I totally trust him. I don't often say that."
Wood will remain as executive chairman and said the role change will give him more time to focus on Esure's strategy. "When you're running the business day to day, I always tell my people you've got to have time to think," he said. "Therefore I'm going to have more time to think: about what can we do in the future, what's happening, and look at other people, what they're doing."
An Esure flotation is likely to be within three years, depending on market conditions, he said. "We would expect to float within the next two to three years, but you can't pin that because it's out of our control."
The Esure chairman also said that increasing the firm's 49% stake in Gocompare was still on the cards.
Wood revealed that he was in contact with Gocompare chief executive Hayley Parsons about the deal, but that nothing had been decided officially.
"It's something for Hayley and me to talk about. I wouldn't rule it out and I wouldn't rule it in," he said. "Once the price comparison sites all came, if we'd been sensible insurance companies we'd have never let them get the stranglehold. But if you can't beat them, you buy them."
Esure is also considering getting into the telematics insurance market. Wood said the future of telematics was uncertain, but he wanted Esure to have telematics products ready in case the market takes off. Young drivers and motorists with a criminal conviction were currently the best hopes for the market.
Insurance Times understands that Esure Broker and Sheilas' Wheels Broker are considering telematics.
The brands were set up last November to catch the customers that fall outside the underwriting standards of Esure and Sheilas' Wheels.
Esure typically aims for older drivers and motorists with a history of no claims and Sheilas' Wheels targets female drivers. The broking arms of Esure would have more to gain from telematics, as a lot of young drivers would fall into its net.