£97m acquisition of Heath Lambert gave Gallagher the weight to bag Oxygen, while Towergate, Willis struggle with poor results and loss of big names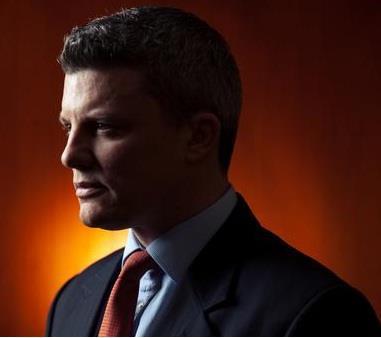 The likes of Towergate and Oval have been quiet on the acquisition front this year. Instead, Gallagher was the new kid on the spending block.
In an interview with Insurance Times in January, Gallagher International chief executive David Ross spelled out his intentions to break into the UK retail broking market.
Just a few month later in May, he led the £97m purchase of Heath Lambert, and renamed the business Gallagher Heath.
The purchase was followed up with a number of daring London-market style raids on rivals such as Towergate. In June, Gallagher swooped for Towergate commercial underwriting director Simon Read and homeowners underwriting managing director Scott Banks, who left along with a number of their colleagues.
In August and September, Gallagher snapped up Oxygen, including its 21-strong London market team and the Leeds-based corporate risks business.
The rise of Gallagher came as rivals struggled in tough trading conditions. New Towergate chief executive Mark Hodges has undergone a baptism of fire since arriving in October. The consolidator is on track for its worst financial result
for six years after racking up a £35.4m loss in the first nine months of 2011.
Advent became a new shareholder in Towergate following a £200m investment in January, after which founder Peter Cullum and chief executive Andy Homer stepped into non-executive roles.
As part of the deal, the private equity investor provided Towergate with a £100m war chest to fund acquisitions. The consolidator's purchases included an 80% stake in Welsh broker Antur.
Elsewhere, it was a tough year for Willis. The FSA slapped a £6.85m fine on the global broker for failing to monitor overseas payments to third parties.
UK chief executive Brendan McManus departed in mysterious circumstances, to be replaced by Daniel Wilkinson. Willis Group results, which were down 50% for the first nine months of this year compared to the same period in 2010, show Wilkinson has a formidable challenge on his hands.
Willis also lost its top three slot in the Insurance Times Top 50 Brokers this year. JLT rose from fourth to second place, bumping Marsh and Willis down to third and fourth positions, respectively.
Giles' profits fell last year, but it made one big acquisition in 2011: Manchester-based broker CBG. Down in the West Country, Jelf had some good news, reporting a 49% increase in profits for the six months ending in March.