Customers complained of difficulty in understanding insurers' staff, says Consumer Intelligence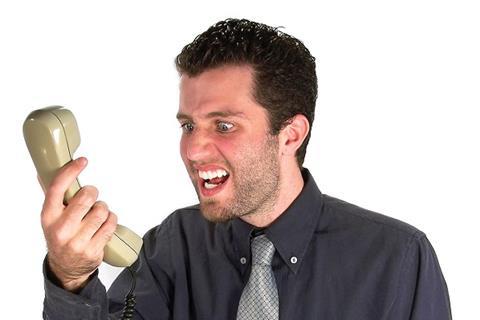 Eighty-three percent of customers who use the telephone to deal with their insurers when renewing their policies were annoyed by the calls, according to a study by Consumer Intelligence.
In a poll of 1,753 adults between 4 and 8 September this year, the market research firm found that the biggest complaint was staff that were hard to understand when explaining details.
The research showed that 25% of customers used the phone at some point in the insurance renewal process. Some 60% went to price comparison sites, while 27% went direct to insurers' sites. Around 17% clicked through from cashback websites.
Around 60% of those who used the phone called their original insurer during renewal while 13% called another insurer and 27% called both.
Online quotes were a big driver for calls, the study found. Around 43% who rang a new insurer were following up an online quote. More than two out five (42%) who rang with an online quote had the price reduced during the call.
Around 81% of those calling their original insurer to query a quote achieved price reductions.
Consumer Intelligence chief executive Ian Hughes said: "The phone remains a major channel for attracting and retaining new business and insurers need to monitor how it is delivering.
"Despite the focus on customers and the generally high levels of customer satisfaction across the industry there is clearly an issue with customers becoming annoyed by how calls are handled.
"Very often people are phoning to query quotes so how calls are dealt with can have a major influence on business retention and acquisition."
Consumer Intelligence is launching a new service for insurers called Web2Phone, which will monitor follow-up calls of online quotes and provide feedback for insurers on how calls are handled against a range of measures