The Backchat Insider learns of some chilling ways people are prepared to commit insurance fraud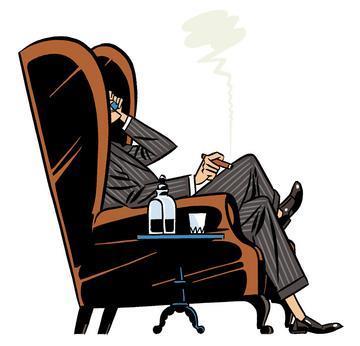 To view the full Backchat Market Matrix, click on the pdf link, right.
Stick to driving
It's good to hear that Dennis Mahoney has been using his time wisely since leaving Aon in 2009. The former broker tells me he has been doing a spot of scuba diving and even entered the Mille Miglia Italian rally a couple of years ago. But the man once described as Aon's worst golfer has sadly not improved his game, despite his best efforts. After one particularly poor round, an instructor urged him to give up for six weeks, then continue the abstention indefinitely.
Flying the coop
There was some talk a while back that Towergate group chief executive Mark Hodges was spending most of his time cooped up in his office, knuckling down to learn everything about the business. Now my spies tell me that Hodges has been spotted out and about visiting staff, who tell me he came across as very dynamic and energetic.
It's my party
I hear the celebs were out in force at the AXA Ambition awards at the Royal Courts of Justice this week - Carol Vorderman, Karren Brady, Ashwin Mistry, Amanda Blanc, Paul Evans - the list went on and on. The event awarded young people who showed ambition in areas such as the arts and science. Evans surprised his PR team with an unexpected on-stage announcement - that all the awards nominees would get funding from AXA, not just the winners. Still, as Evans said on the night, "I'm the chief executive, so I get to make the decisions."
Bearing all
It turns out Comparethemarket's trick of incentivising customers with furry mascots is far from new. I understand former RSA chief Bob Mendelsohn used to keep a teddy bear in his office, and reward staff performance with smaller facsimiles of the beloved creature. A hint for future reference, Bob: stock options tend to work better than bears for most insurance executives.
Don't spend it all at once
Carole Nash chief executive David Newman was in generous mood at the Groupama broker bash in London, giving away trillions of dollars, including fifty trillion he donated to Insurance Times. But my hack pals did not start preparing for a jetset lifestyle, as the money came in the form of a hyper-inflated Zimbabwean banknote. Never mind, it's the thought that counts.
Safer than driving
The son of Peter Knowles, head of MMA UK development, is flying high after gaining his pilot's licence. His insurance for flying a plane costs £800. Unfortunately, he has to pay £3,000 for his car insurance. No matter how sensible or skilled, an 18-year-old lad is going to get hit with a sky-high premium.
Grounddog day
Pet insurance fraud has been in the headlines recently, and it seems the fraudsters are coming up with increasingly grisly ways of getting cash out of insurers. One loss adjuster was telling me of a case where one man made multiple frauds against insurers by keeping a dead dog in his freezer and defrosting it each time he made a claim.