Peter Cullum consolidator GRP latest results show fast growth following several major acquisitions
Peter Cullum's GRP is on course to pull in £35.3m EBITDA, making its earnings larger than some of the biggest consolidators of the previous era such as Giles, Oval, Bluefin and Jelf.
The phenomenal growth of GRP has been achieved following a string of acquisitions, including the largest to date in January, when it snapped up £80m premium income County Group.
The 12 acquisitions in the last calender year means GRP's run rate income is up 46% to £111m, EBITDA set for £35.3m and gross premium income growing 27% to fly past the £700m barrier.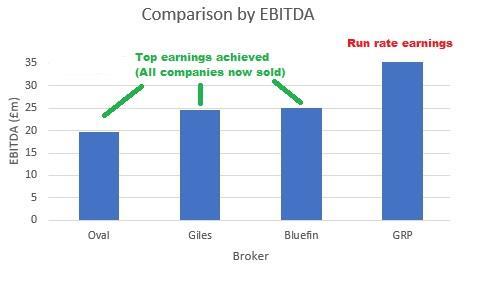 "Our business model is underpinned by our focus on growth, the provision of our growing portfolio of enhanced, specialist products to our clients, and the mutually beneficial relationships with our insurer partners," chairman Peter Cullum said.
GRP business structure
GRP is built around three business arms: the regional brokers, Lloyd's speciality broking and its MGA.
Chief executive David Margrett said retail had grown 64% to £74m income under head Mike Bruce.
"To date in 2018, we have acquired 12 retail broking businesses, bringing the total of retail brokers acquired and integrated to 29 out of the 36 transactions completed by GRP since its formation five years ago," he said.
"Stephen Ross (GRP's COO), who leads our M&A initiatives in the marketplace, works closely with the management teams of our underlying businesses to identify and target those companies with specialty lines, which satisfy our stringent selection criteria and fit our growth strategy."
On Lloyd's, Margrett said the merger of Ropner and Lonmar means more products are on offer across marine and non-marine.
Meanwhile, the MGA has received a boost from the Camberford Law deal and recruiting Clive Nathan to lead the unit.
Nathan was a stalwart who previously led Towergate Underwriting under Cullum.
Cullum said: "Looking ahead, I am optimistic about our prospects for 2019. Our partnership with Ares continues to provide GRP with access to significant new capital to support our ambitious growth strategy, and, as a result, we plan to accelerate our growth, further enhancing the value we deliver to our customers, staff, insurer partners and investors."
Subscribers read more
Ardonagh's cashflow challenge - analysis