Insurance sees fall in revenue and profit for year to January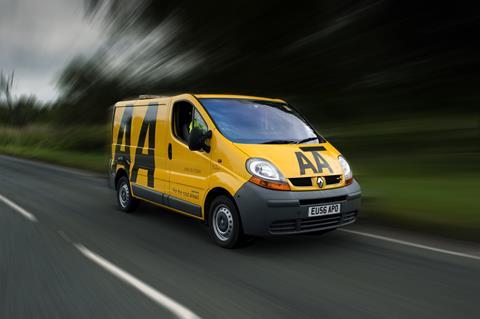 The AA blamed a decline in its insurance services profits and revenue on greater churn in its motor business prompted by a rise in premiums.
The roadside assistance company said its insurance business saw earnings before interest, tax, depreciation and amortisation (EBITDA) fall to £78m for the year to 31 January from £84m a year earlier.
Insurance revenue for the same period fell to £131m from £142m. The insurance EBITDA margin, however, widened to 59.5% from 59.2%. The end of January saw 2.07 million policies in force, down from 2.16 million, and average income per policy for the year slipped to £63 from £66.
"With stronger foundations and the significant potential we see across the business, including our newly launched insurance underwriter and financial services partnership, we look to the future with confidence. We expect to begin to realise the very substantial benefits of this transformation in the 2018 financial year," said executive chairman Bob Mackenzie
"Insurer Hosted Pricing will enable more frequent insurance price changes," Mackenzie said.
"This will allow our in house underwriter and, in time, other members of the insurer panel to tailor prices using enhanced data and to change them more frequently. We also expect it to improve performance in our broking business."