General insurance policy director suggests flood solutions for businesses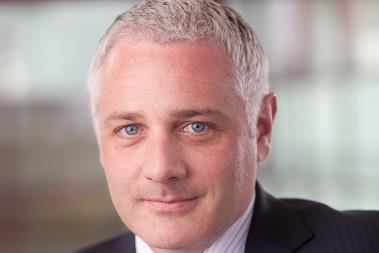 ABI director of general insurance policy James Dalton has criticised "misdirected" calls to extend Flood Re to include businesses.
He has also suggested three solutions for businesses struggling to find affordable flood cover.
After December's flooding there has been criticism of Flood Re's exclusion of businesses.
Flood Re, expected to be launched in April, is designed to provide affordable cover to homes at greatest flooding risk.
It replaces the Statement of Principles, which serves a similar purpose but includes small businesses.
In an ABI blog, Dalton said: "[Extending Flood Re to businesses] was considered in detail when the scheme was originally designed over three years ago and business organisations were notable by their absence in failing to respond to the relevant government consultations.
"The insurance industry accepts that there are some businesses, in particular SMEs, where affordable insurance is a problem.
"Dismantling and rebuilding Flood Re, however, is absolutely not the right way to help these businesses. Affordable flood insurance for businesses is a different problem that requires a different solution."
Dalton said the variety of businesses and types of business property would make a commercial Flood Re too complex.
And the subsidy Flood Re provides is more difficult to justify for businesses.
Dalton said: "Creating a Flood Re scheme for commercial properties would lead to situations where a corner shop in a low flood risk location would effectively be subsidising their competitor down the road at high flood risk.
"Not only is this a difficult 'fairness' challenge for government and wider society to consider, it also significantly increases the chance of legal challenges and has potential implications for EU State Aid rules."
He added: "These issues make the case for dismantling and rebuilding the Flood Re scheme to include businesses, just months before it is due to go live, entirely misplaced."
Flood re alternatives
Dalton said that for businesses where affordable insurance continues to be an issue, alternatives to Flood Re needed to be considered.
He suggested three approaches:
Focusing more actively on mitigating flood risk.
Insurance solutions that include specialist flood protection advice and take account of any action taken.
Direct government support for affected businesses, potentially through business rates or corporation tax.
He added that he was aware that Biba is considering a market solution.