Marc DonFrancesco leaves anti-fraud agency after two years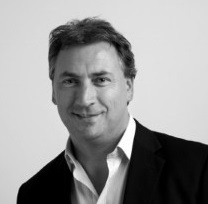 Absolute Partnership commercial director Marc DonFrancesco has left the fraud investigation agency.
DonFrancesco said he was looking at a number of new projects after boosting the profile of the investigation and claims validation outsourcer.
Absolute was named business partner of the year at the 2013 Insurance Times Awards for its thirdeye document validation tool.
It also picked up a trophy for fraud innovation of the year at the Insurance Times Technology Awards and another for claims technology of the year at the Claims Excellence Awards.
DonFrancesco joined Absolute in October 2012 after seven years at Towergate's head of group marketing. He was previously head of group marketing at JLT and held various management positions in Independent Insurance Group.
Absolute managing director David Beardsworth said: "Marc has firmly put Absolute on the map, surpassing expectations, and was a professional and effective member of the management board.
"Our profile and industry award recognition brought insurer interest and client relationships and focus has naturally shifted to the operational follow-through and embedding of current and new clients, as well as a major partnership we have developed. He leaves us well placed for the future, remains a friend of the company and leaves with our very best wishes."
DonFrancesco said: "Absolute has made serious progress and now it is more about the TLC and perseverance to get new users fully using the services at the frontline. It is a great business and 2015 will be a big year for them. I am taking a little while to look at a couple projects I couldn't previously give attention and will have time to help out a few old friends early in the year before re-emerging in the coming months"