Insurers waiting for uncertainties about broker's future to be resolved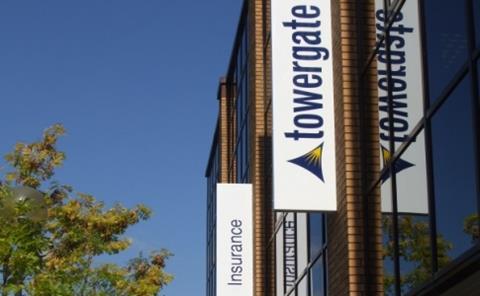 Towergate has admitted that organic income this month has been hit by delays to insurer deals as uncertainty surrounds the broker's future.
Turnover for October and November was down 4% compared with 2013, with income from acquisitions partly offsetting the decline in organic income, it said.
Towergate said the decline reflected the ongoing impact of the broking change programme.
"We would, however, expect that organic income for December will show a materially greater year-on-year decline as those trading deals originally expected to be agreed with insurers before the year-end are now likely to be delayed until the current uncertainties affecting the group are resolved," it said in a statement.
Towergate announced last month that it faced uncertainty around its cash flow and liquidity in Q1 2015, and that it had been approached by a number of parties interested in taking over the group. It needs to sell of parts of the business and renegotiate its banking covenants to stave off a cash shortage in the first quarter of next year.
Today it said: "Towergate remains in discussions with parties interested in potentially acquiring the group and continues to progress its programme of management actions to address uncertainties around operational cash flow and liquidity in Q1 2015.
"The group is also in discussions with its debt providers with a view to renegotiating certain of the terms of Towergate's financing arrangements. In particular, as announced in the third quarter bondholder report, lower operating earnings may otherwise result in the group being unable to satisfy the financial covenant under its revolving credit facility."
Additionally Towergate said it had today completed the sale of Hayward Aviation to JLT for £23m.
"The sale of Hayward is a clear step along the road to mitigating the impact of lower operating earnings on the group's near-term liquidity," it said.