Ageas Retail suffered heavy loss after Kwik-Fit Insurance Services closure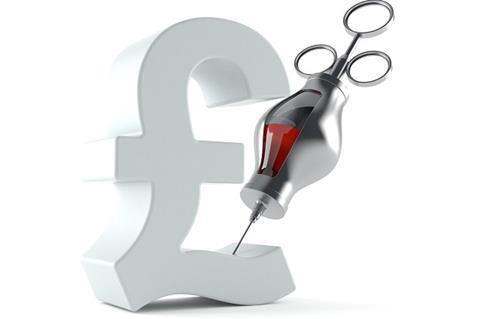 Ageas UK has had to inject £24m into its Ageas Retail broking unit after costs from the closure of Kwik-Fit Insurance Services left an £18m hole in Ageas Retail's capital base.
In a filing on Companies House, Ageas Retail said the injection from its immediate parent had allowed it "to continue trading as a going concern and meet its working capital requirements".
Ageas Retail reported negative capital reserves of £18m as of 31 December 2016 after paying out a one-off amount of £27.2m for the closure of Kwik-Fit Insurance Services' Uddingston office, which put 521 jobs at risk.
As a result, Ageas UK, Ageas Retail's immediate parent company, injected £24m on 5 May this year.
Because of the one-off £27.2m hit, Ageas Retail made a loss before tax of £30.8m in the year to 31 December 2016, compared with a profit of £14m in 2015.
Even with the Kwik-Fit charge stripped out, Ageas retail had a tough year. The company made an operating loss of £2.2m (2015: profit of £15.6m) as total expenses exceeded revenue.
Ageas retail's revenue fell 17% to £116m (2015: £139.7m). Total expenses, excluding the one-off Kwik-Fit charge, were £118.2m, comprising £57.7m cost of sales and £60.6m of administrative expenses. This gave an expense ratio of 102% (2015: 89%).
Ageas Retail said its revenue had fallen because of lower commission and fee income.
The accounts also show that Ageas Retail paid a £9.1m dividend up to Ageas UK despite its loss and capital position.
The news of Ageas Retail's capital injection follows the recapitalisation of Ageas UK's insurance companies by its Belgian group parent.
Ageas Group in Belgium had to inject €77m (£70m) into Ageas UK after the company took a big hit from the cut in the Ogden discount rate.
Ageas UK's solvency position has now been restored to its pre-Ogden level.
Ageas said in a statement to Insurance Times: "Our 2016 filings reflect decisions taken to improve the profitability of the business and recapitalisation by our Belgian parent following the Ogden rate change, all of which has been previously announced. As part of this, equity was provided from within the UK Group to recapitalise Ageas Retail."