But motor COR edges above 100% because of higher claims frequency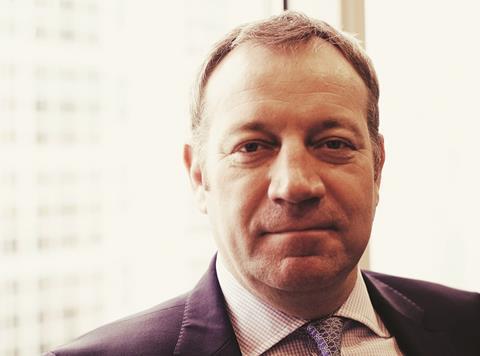 Ageas UK made a net profit of £29.5m in the first half of 2015, up 16.6% on the £25.3m it made in the same period last year.
The insurer also shifted back into underwriting profit, reporting a combined operating ratio (COR) of 98.3%. This was 2.4 percentage points better than the 100.7% it reported in last year's first half.
The company attributed the improved profitability to a lack of weather claims and improved results in its commercial lines business.
Ageas's joint venture insurer Tesco Underwriting also returned to profitability.
The overall improvement came despite the motor COR edging back above 100% to 100.7% (H1 2014: 99.6%).
This was caused by higher accident claims frequency linked to increased traffic volumes and higher average third-party damage costs.
Ageas UK's total revenue fell 6.2% to £961m (H1 2014: £1.02bn), and non-life gross written premium fell 6.3% to £881.3m (H1 2014: £940.4m).
Chief executive Andy Watson said: "As we've progressed through the first half of 2015, we've continued to deliver a profitable performance largely driven by the positive impact from the benign weather in the first quarter as well as our improved commercial lines result linked to our disciplined approach.
"Competitive conditions have continued in both the home and motor markets as a result of low average market premiums. It's pleasing to see a much needed upward trend in motor prices over the last quarter, a trend that is long overdue."
Commercial and household
Ageas's commercial and special risks COR improved to a profitable 98.6% in the first half of 2015 from an unprofitable 111.2% in the same period last year. Ageas said the improvement was down to its disciplined commercial lines approach.
The division's gross written premium increased by 7.3% to £95.4m (H1 2014: £88.9m) which Ageas attributed to the good performance of the special risks and schemes businesses.
While motor underwriting profitability deteriorated because of higher claims frequency, the household account's COR improved by 6.3 percentage points to 91.8% (H1 2014: 98.1%) because of the lack of weather claims.
Ageas UK H1 2015 COR breakdown
| | H1 2015 (%) | H1 2014 (%) | Change |
| --- | --- | --- | --- |
| Total | 98.3 | 100.7 | -2.4 |
| Motor | 100.7 | 99.6 | 1.1 |
| Household | 91.8 | 98.1 | -6.3 |
| Accident and health | 102.4 | 103.4 | -1 |
| Commercial and special risks | 98.6 | 111.2 | -12.6 |